On this page, we will take you through step-by-step how to create a course on the platform. See the video guide or read the guide down below.
Table of content:
Add a course
Rules for courses
Add content
Add unit: Video, PDF file or other types of files
Add a quiz
Multiple choice - Single answers
Multiple choice - Many answers
As admin, you can make your own courses with your own content. This can, for example, be used for internal guidelines, IT policies, emergency drills, instructions for morning gymnastics, or whatever you find relevant for your organisation.
Add a course
Log into the platform

Click on the Courses icon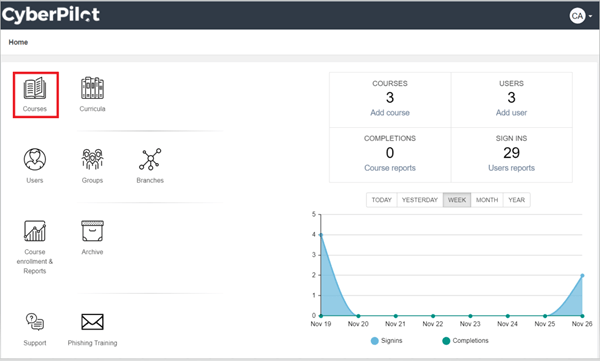 3. Click on Add course

The form to create a course will now be visible.
4. Enter a Course image
5. Choose a Name and Category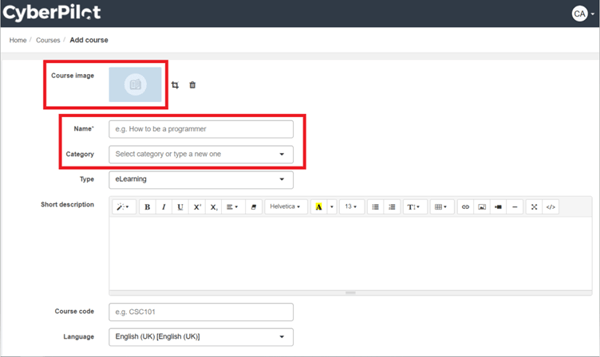 In the Type column, it should say eLearning.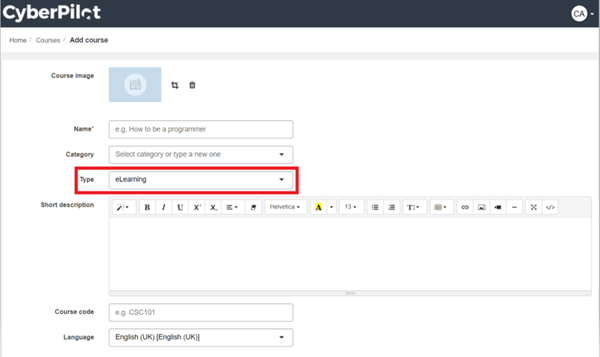 6. Add a brief description

In the Short description, you should add a brief description of what the course is about. We recommend that you make the first line in the description say "Click 'Home' to return to course overview" to help guide your employees. Then write the description below the advisory line.
7. Leave the Course Code box empty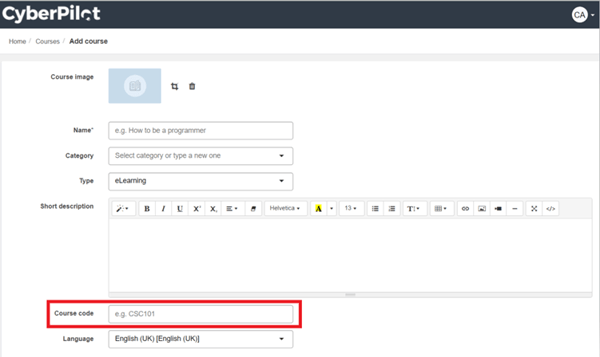 English is set as the default language, but you can change this to a different language if you wish to. Keep in mind if there are employees with different language skills.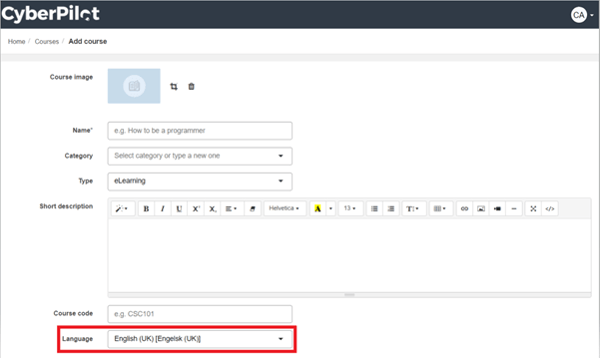 8. Remove the checkmark from Enable discussions and Show on the catalogue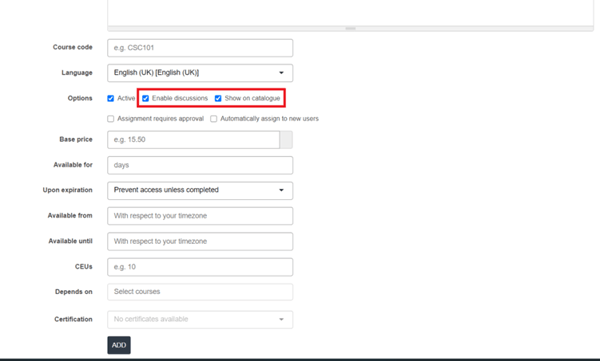 9. Click Add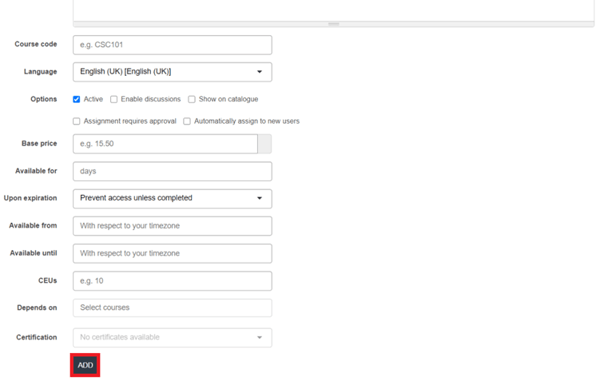 Hereafter you will have a course where you can add content to and enroll users.
In the course, you will have to set up rules in order to ensure that it is created correctly. Choose the respective course you want to add content to so that you are at its overview page.
Click on Course rules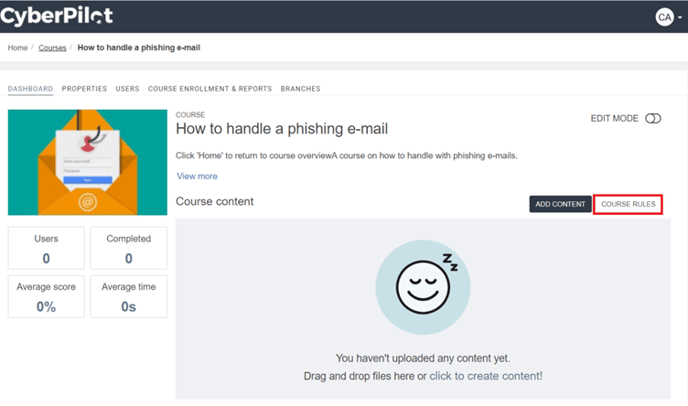 Make sure that Set the course score equal to is set on The average score of all completed units, as this registers user scores from all the tests in the course.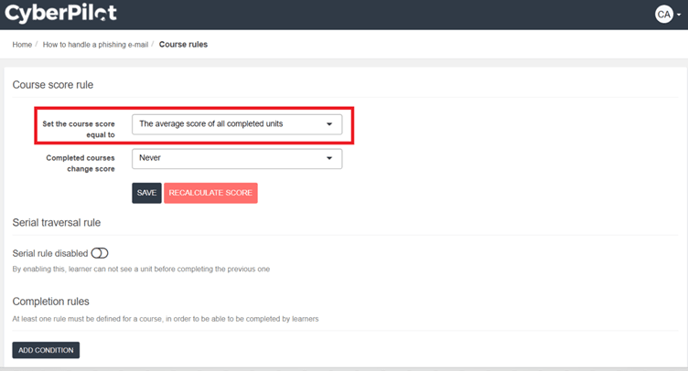 2. Change Completed courses change score to Better score only.
3. Do not check off the two boxes that will appear below.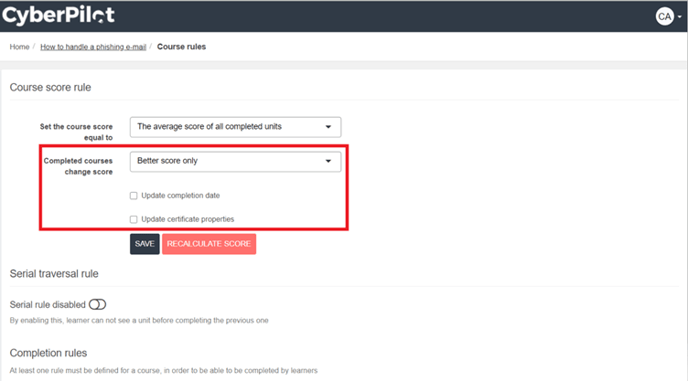 4. Click on Save.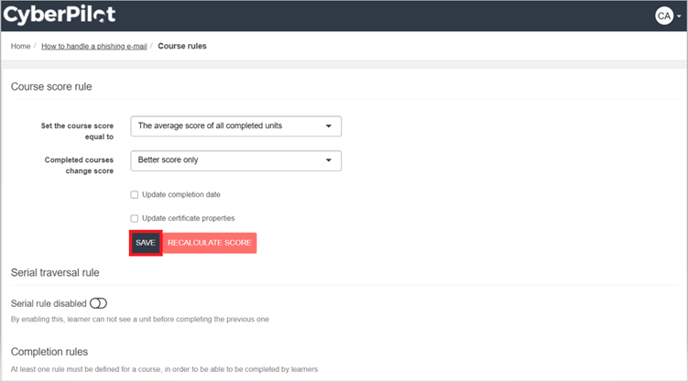 Under Serial traversal rule, activate Serial rule enabled. This ensures that users cannot skip any steps in the course process and will have to complete every part of your course in chronological order.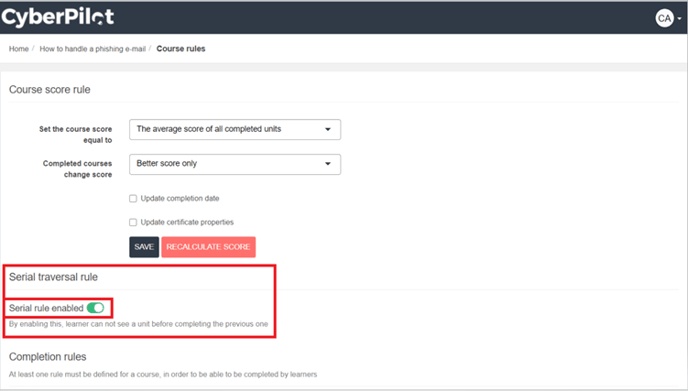 5. Leave Completion rules as it is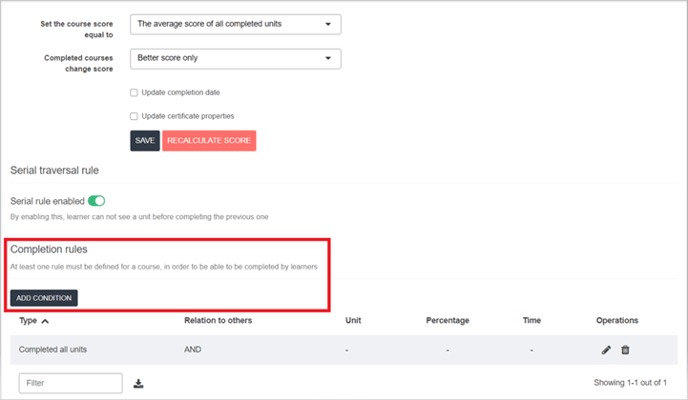 Course rules are now done.
This step-by-step guide can be used when wanting to add content go to the course overview
Click on Add content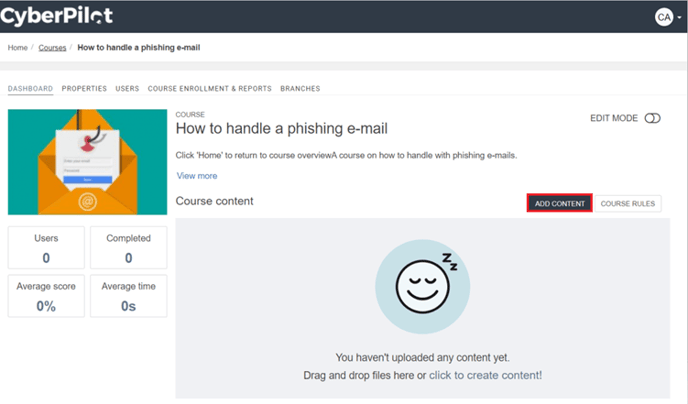 2. Choose between Add unit and Add test.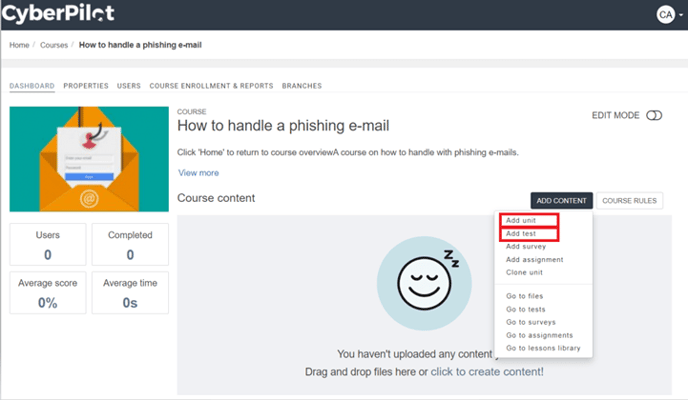 Unit is used for uploading different types of files, while test is used to create quizzes. We do not advise that you use other functions than these two. See the next two guides on how to use these two functions.
Add unit: Video, PDF file, or other types of files
This is a guide on how to add content through the unit option.
Once you have clicked Add Unit as shown in the last section, you will be taken to a unit content form.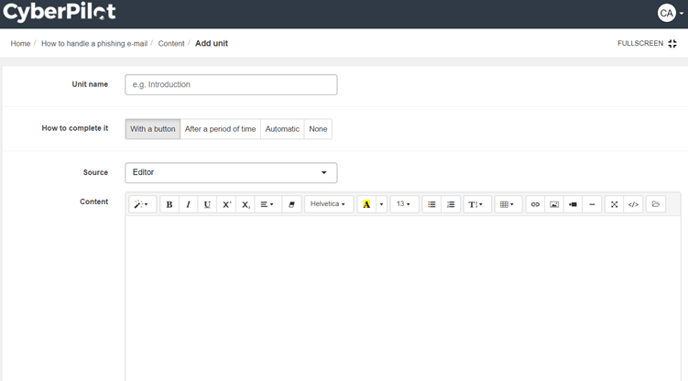 1. Write the title of the content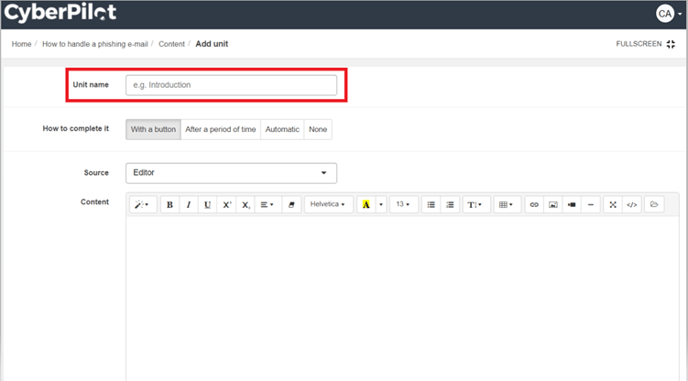 In Unit name, you write the title of the content. Make sure that you include the type of file in the unit name e.g., 'Phishing attack – video'. This is the name that users will see when taking the course.
2. How to complete it should be set to Automatic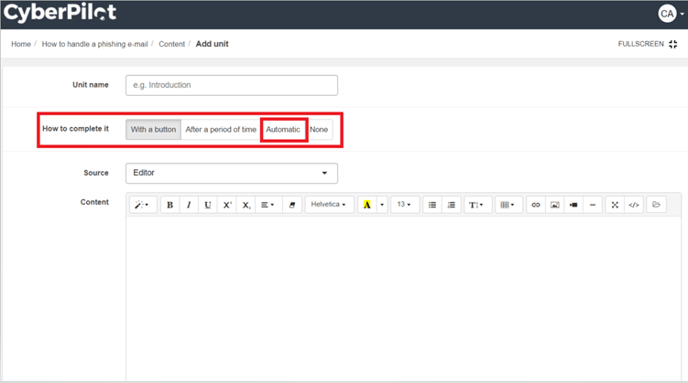 This means that the unit will automatically be completed once the unit is opened. If you have uploaded a SCORM–file, the unit will be completed once the SCORM–file criteria are met.
3. Set the Source to be a file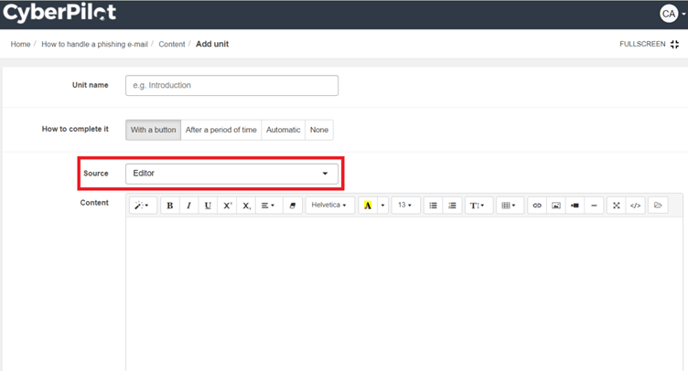 This will change the preview of the form so that it will look like this: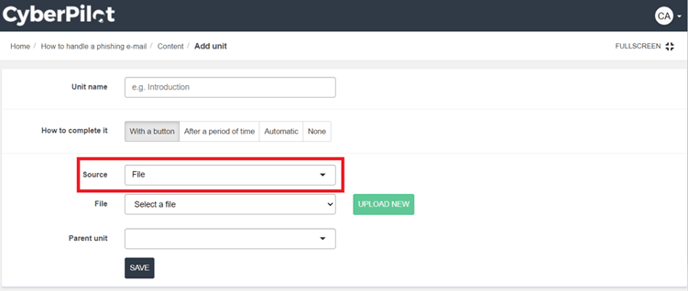 4. Click Upload New to upload a video, PDF, or SCORM–file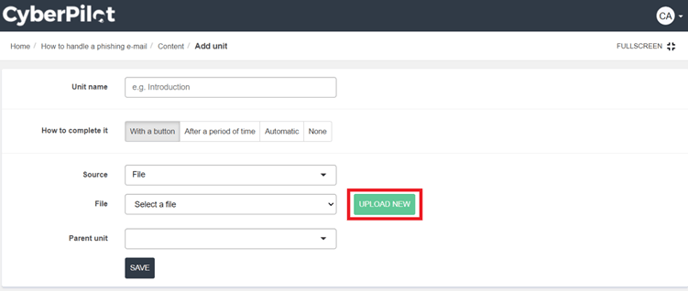 These are file formats that we know work. We cannot guarantee that other types of files will work, but it is up to you if you want to try other types of formats than we recommend.
Once the file has been successfully uploaded, you will see a preview of the file in the new box Content.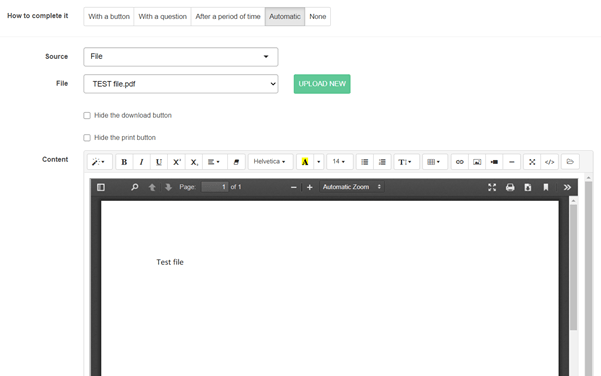 5. Leave the Parent unit be and click Save.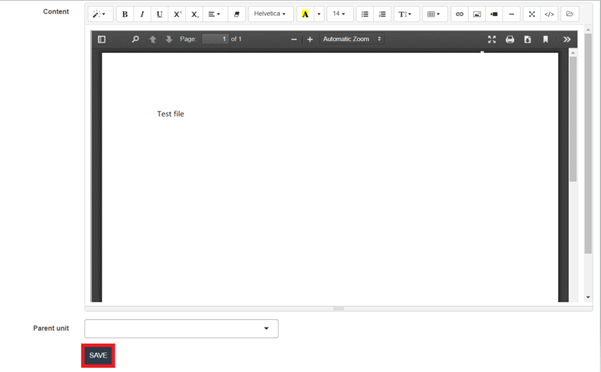 Add a quiz
This is a guide on how to add a quiz through the test option.
Choose and write a Name for the quiz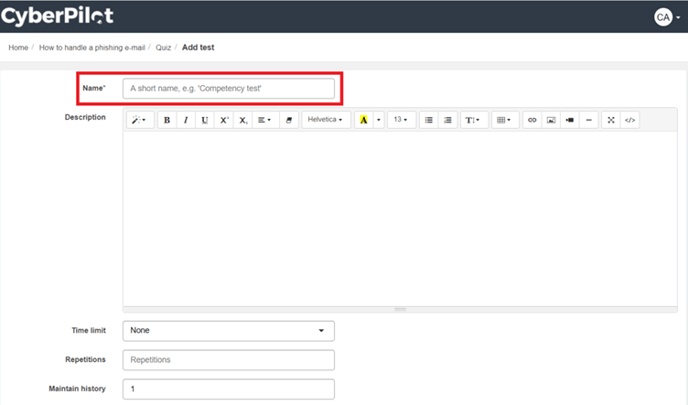 Do not write anything in the description, as it will not be visible anywhere else.
2. Leave Time limit and Repetition as is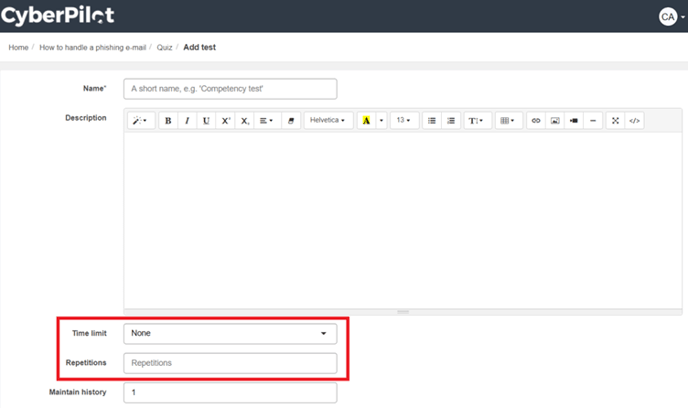 3. Set Maintain history to 50
4. Set Mastery score blank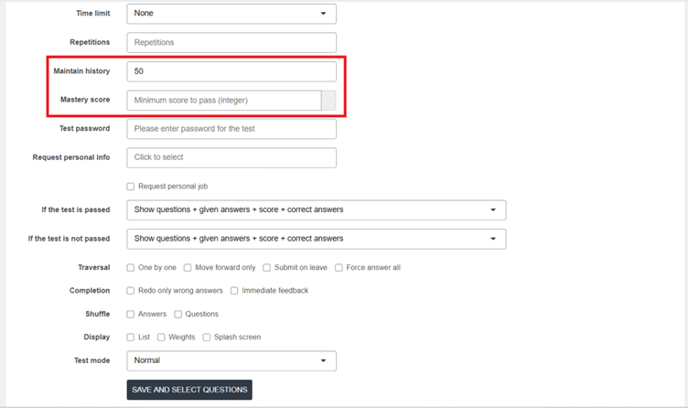 Leave the other columns, down to Traversal, blank.
We recommend that you checkmark One by one and Force answer all for Traversal, and Redo only wrong answers and Immediate feedback for Completion.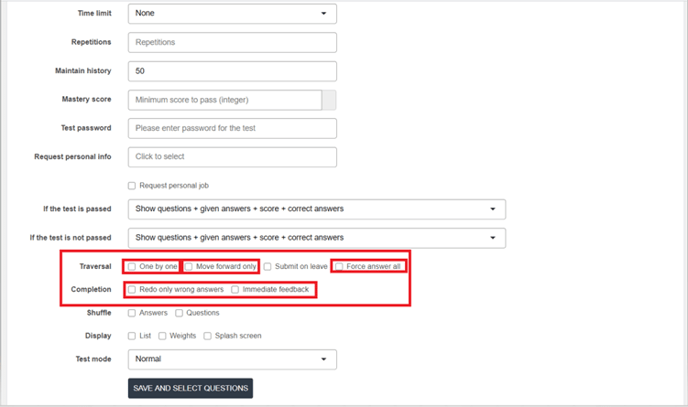 5. Remove the checkmarks from the List, Weights, and Splash screens for Display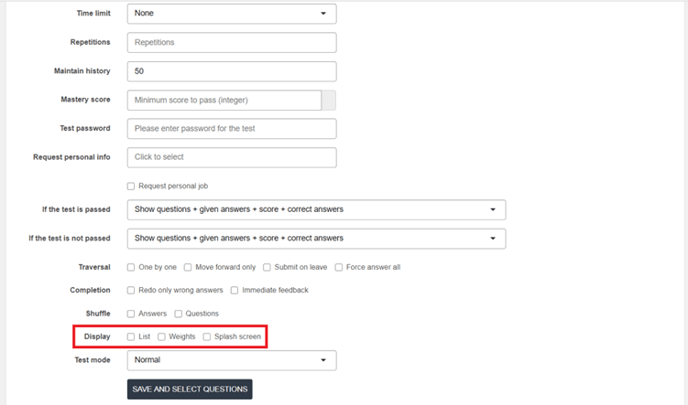 6. Leave the Test mode box as it is, so that it stays on Normal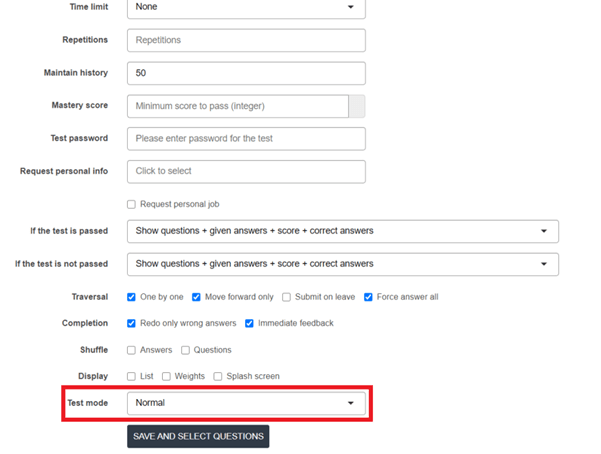 7. Click Save and select questions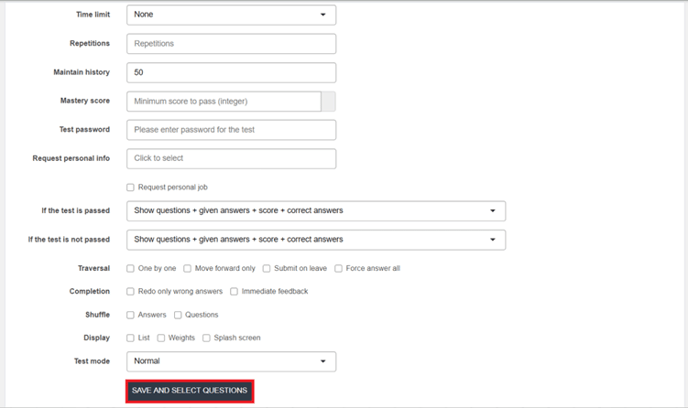 You will now arrive at the following page:

Now that you have made the quiz, it is time to add in the questions. There are multiple types of questions, but we recommend the ones you will see illustrated below. You are welcome to explore other types of questions.
Multiple Choice – Single answer
Click Add Question
choose Multiple choice – Single answer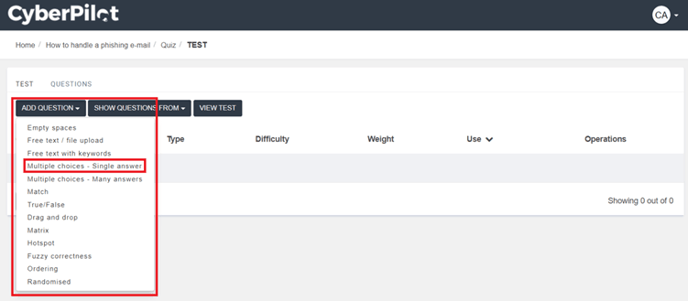 3. Write the quiz question under the Question text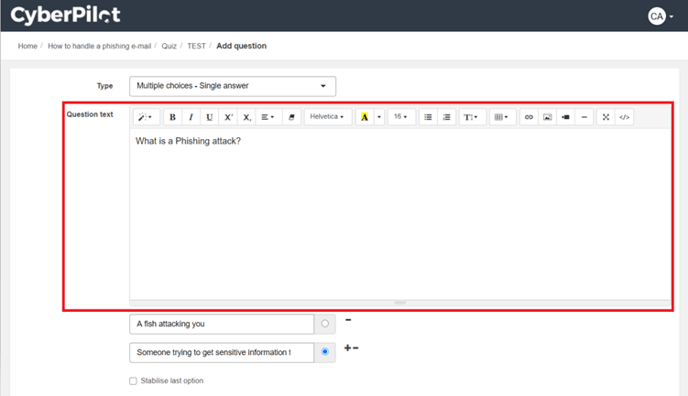 4. Write the answer options
5. Mark the correct answer
You can do this on the right side of the answer box.

If you wish to add more questions, simply click on the +.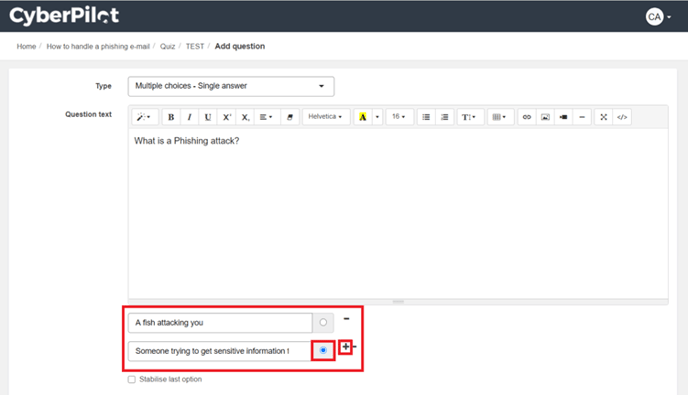 We recommend that you do not make any changes to the Associated unit, Difficulty, and Seconds to complete.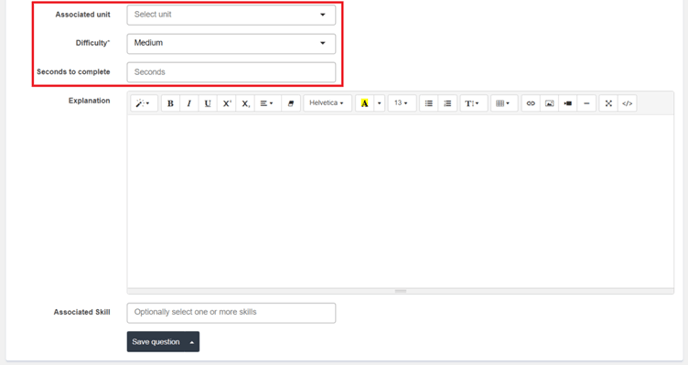 6. Write an explanation for the correct answer in the Explanation column.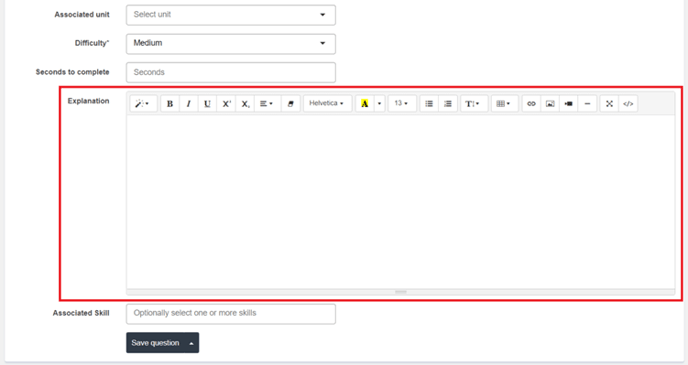 7. Leave the Associated Skill box empty.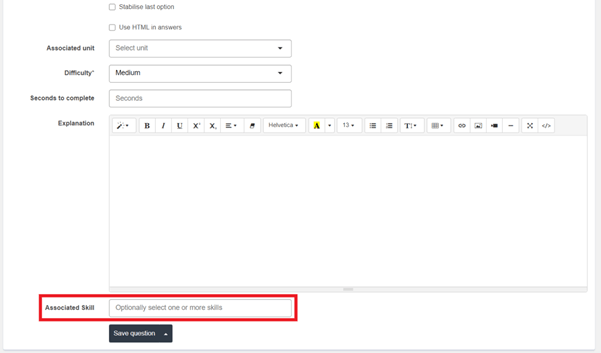 8. Click Save question
The question will be added to your quiz.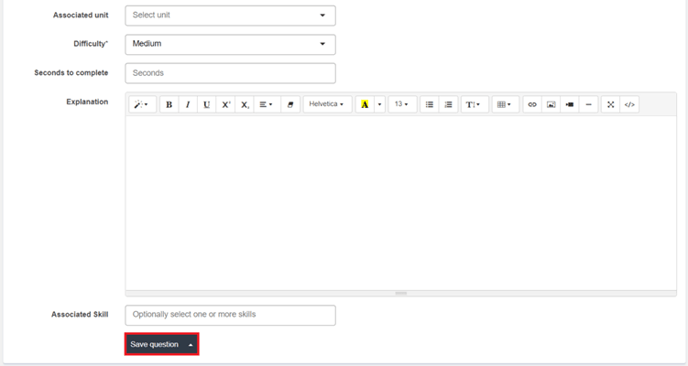 Multiple choice – Many answers
This option functions in the precise same manner as Multiple Choice – Single Answer. Follow the same procedure but start out by choosing the multiple-answer option.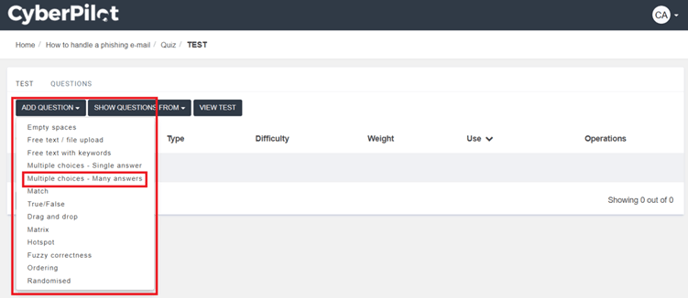 Complete the steps in the same order and manner as if it was the single answer option but mark more than one answer option as the right answer.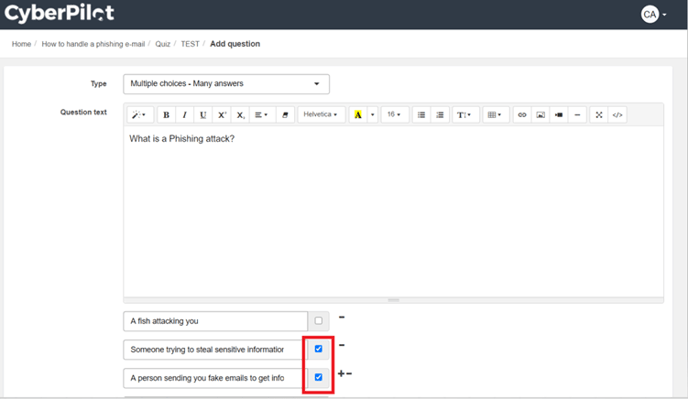 Remember to click Save question.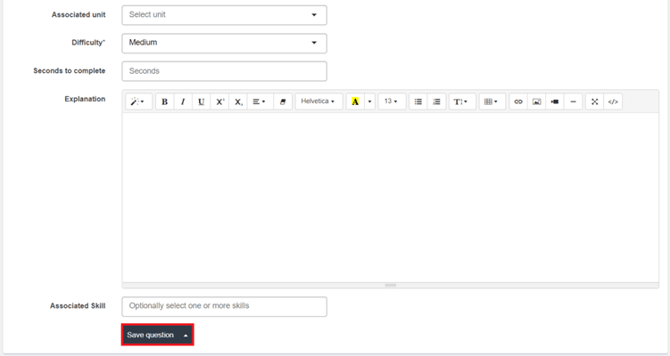 You can add as many different questions as you want to your quiz.
Once the questions are saved, they can be seen in an overview. Here you can see the name of the question and what type they are (SA = Single answer, MA = Multiple answers).

After you have added all of your questions, the course is ready to be used and you can assign it to your users. If you need help with how to do this, you can find help here.
Remember to test both completion and reporting before you assign your course by assigning it to yourself and complete to see if it works.
Got a question?
Contact us at info@cyberpilot.io