Accessibility is the practice of making sure there are no barriers that prevent people with disabilities using the computer.
We want all our users to be able to use our content in way that works for them.
That is why we have added accessibility options to most of our courses.
Subtitles
All our videos have subtitles so everything can be read if you have hearing disabilities.
Voice-over
We have added the option to enable a voice-over that reads all text aloud in most of our courses. We want to give everyone the same opportunities in our courses as there are many disabilities or impairments that can be a barrier to effective computer use.
This feature is especially nice to know if you have employees that have reading or vision difficulties.
The voice-over feature is currently available in English and Danish for the courses that have videos.
How to turn on voice-over
On a given course click on the ear in the top right corner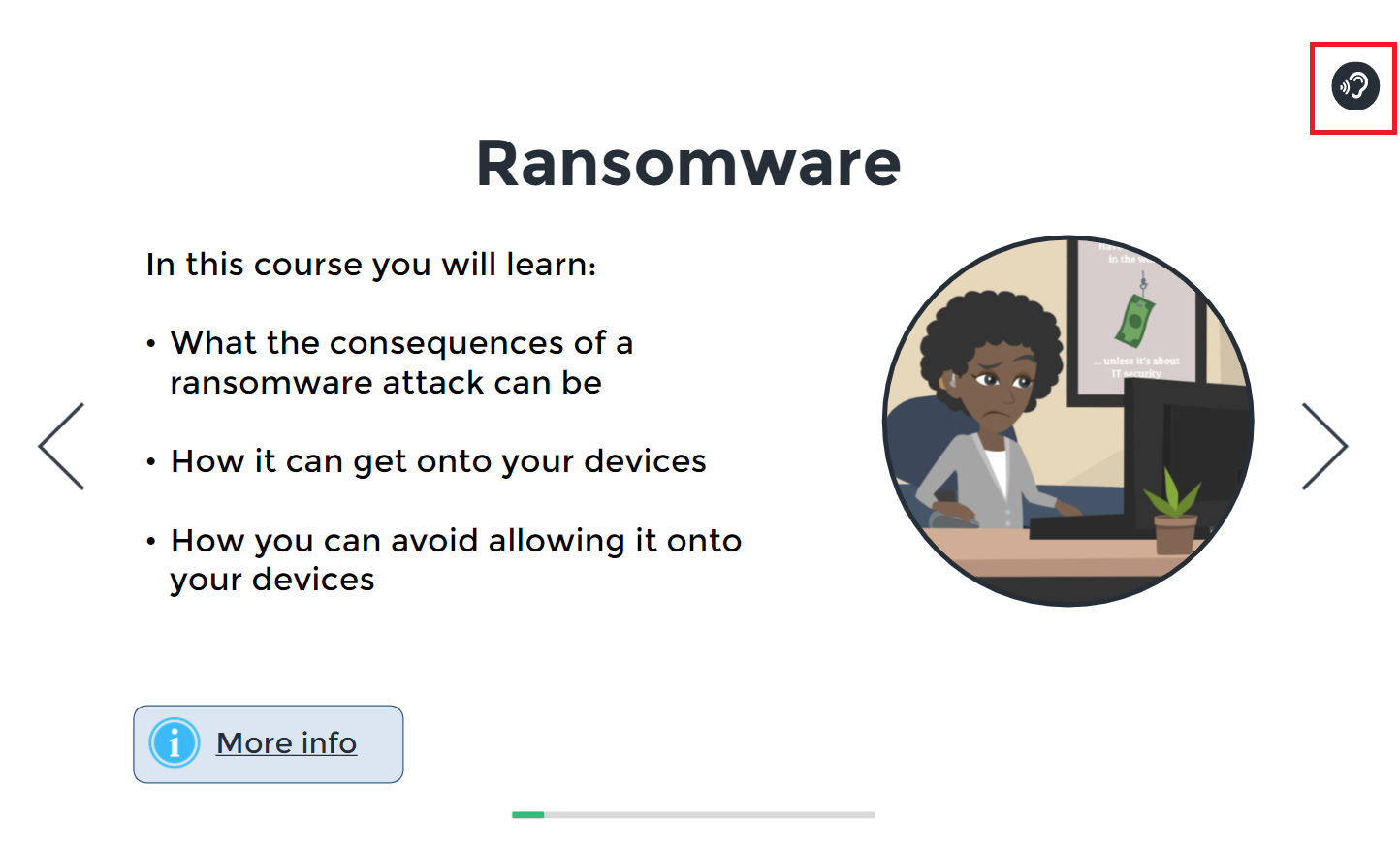 2. Click on the button next to the sentence you want read aloud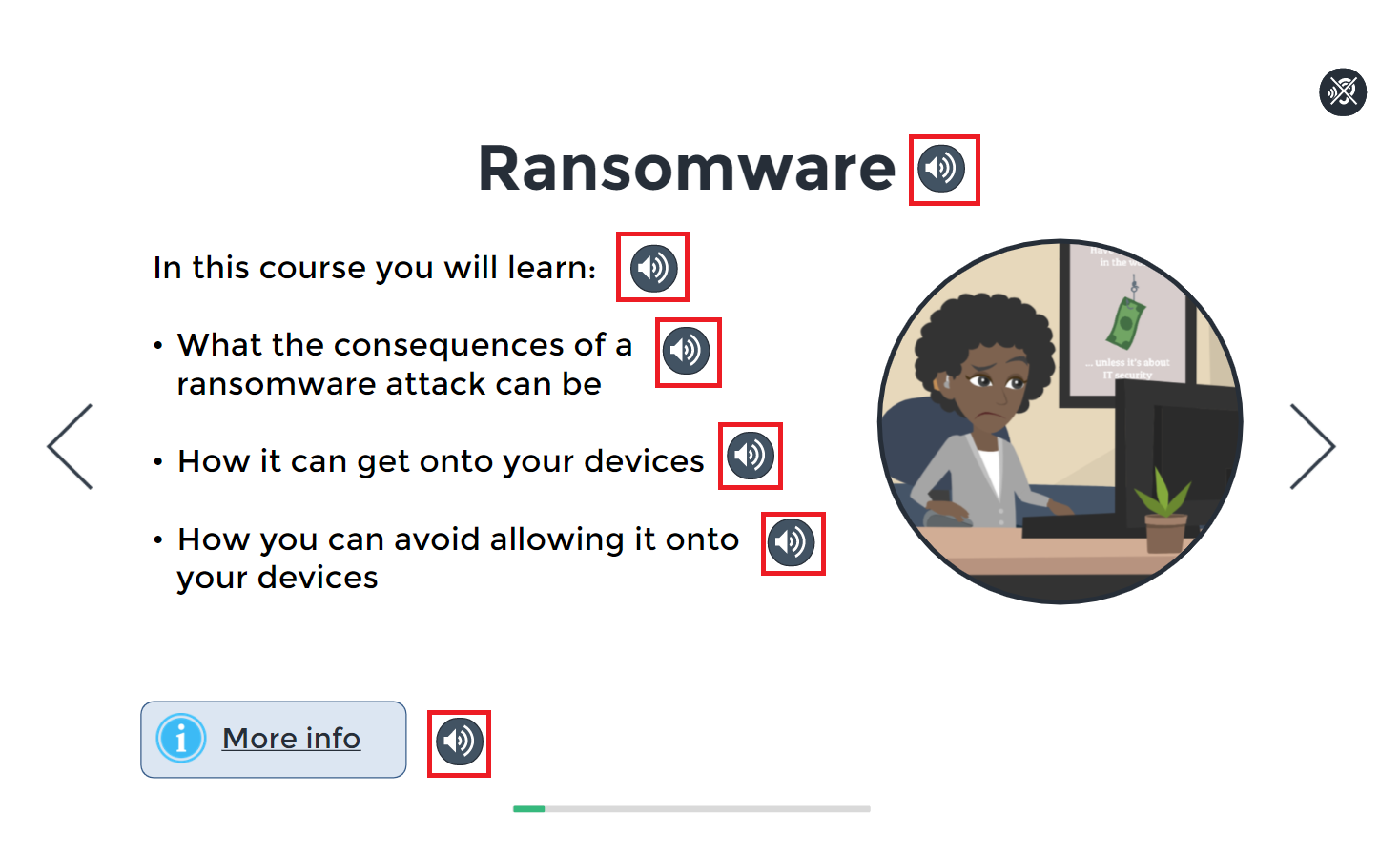 3. Click on the ear in the top right corner again to turn off the voice-over option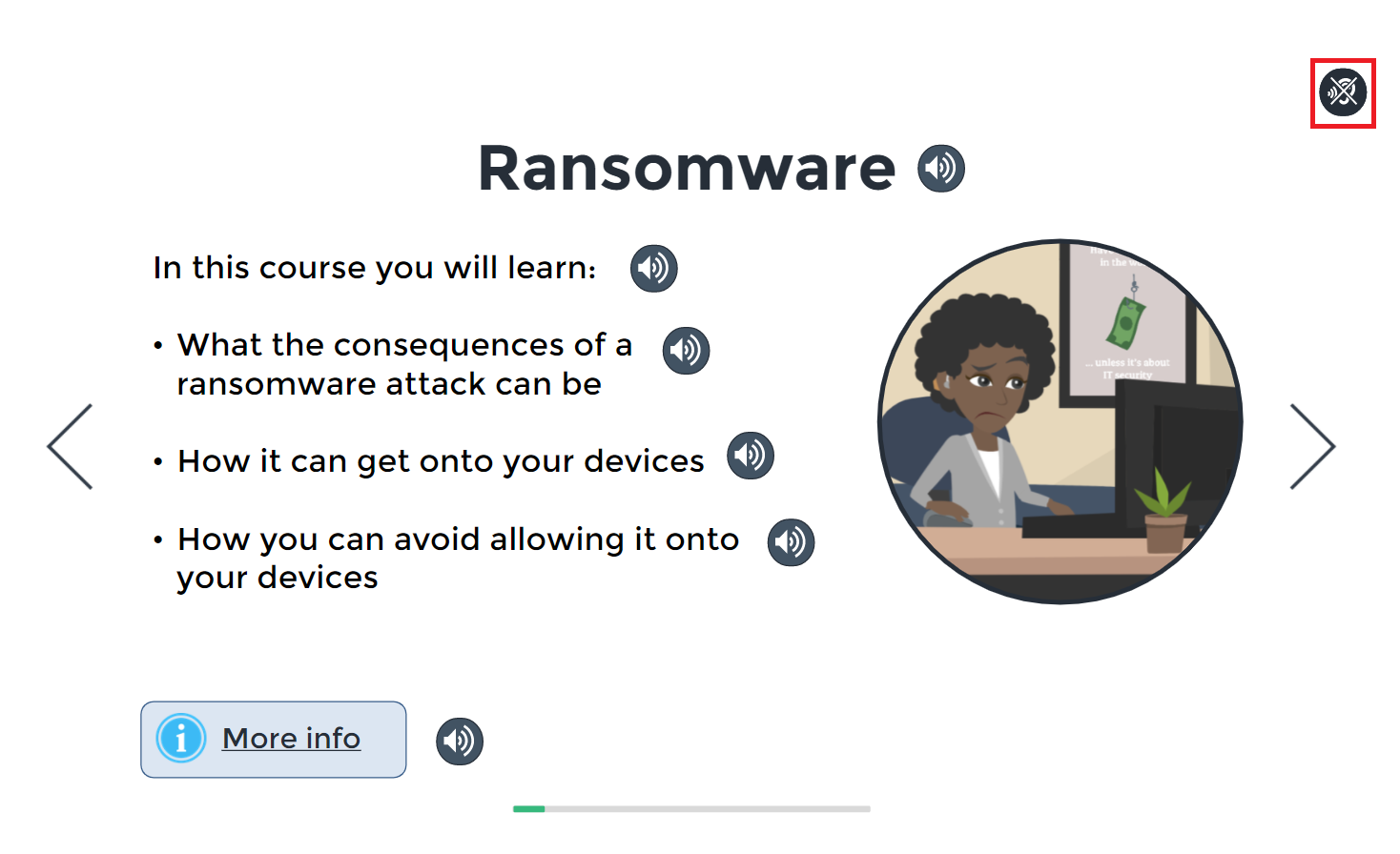 Do your users have other accessibility needs, that aren't being met with these features? Feel free to contact us at info@cyberpilot.dk, and we will take it into consideration for our future development.