How to enrol multiple users to a course:
1. Click on Course enrolment & Reports on your admin homepage.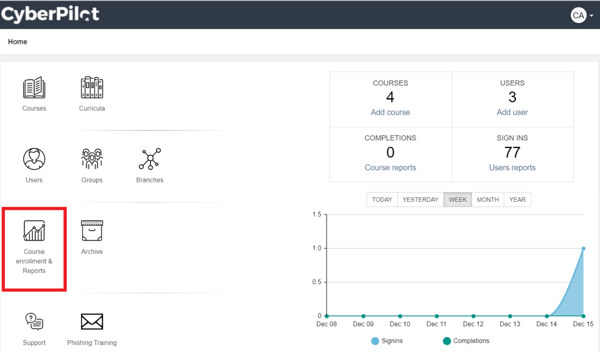 2. You will arrive at an overview page, where you can see your total amount of users, courses, amount of time spent and course completions. Click on Users in the top bar.
3. A list of your users and their course statistics will appear.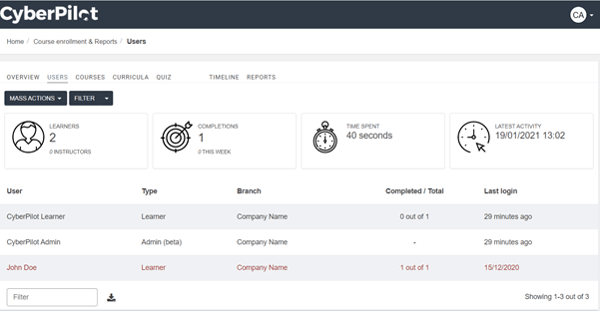 4. To enrol users, click on the Mass actions button above the 'Learners' box. Then click Enrol to course.

Note: If you wish to only enrol a specific group of users, you will need to follow steps 6 to 8 before continuing.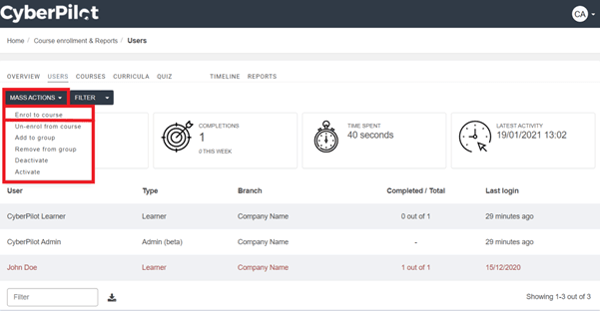 5. A box will appear, from which you can choose a specific course. Click on the specific course you want to enrol to the users, and then click Submit.
Note: After submitting, you will need to refresh your browser in order to see that the users are enrolled to the course under the column 'Completed/Total'.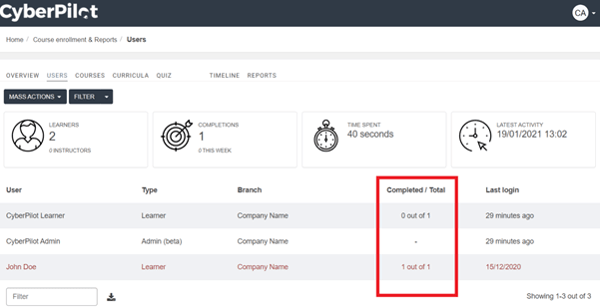 6. If you need a to enrol a specific group of users, you can click on the Filter option, before enrolling your users under 'Mass actions'.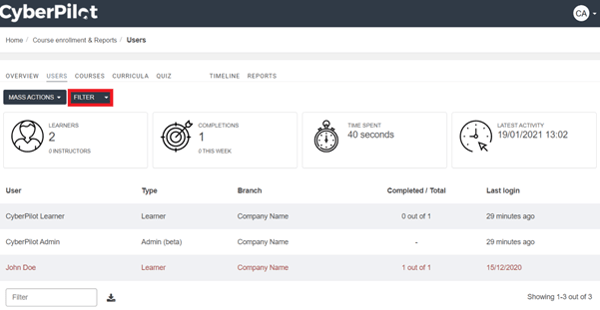 7. In the filter, you can quickly fill out the necessary information about the user group you wish to sign up for courses. We recommend that you change User status to Active.
Finally, click on Submit to save the filters.
You decide what information you need to fill out on your user group. The image below is just an illustration of our recommendations on what to fill out.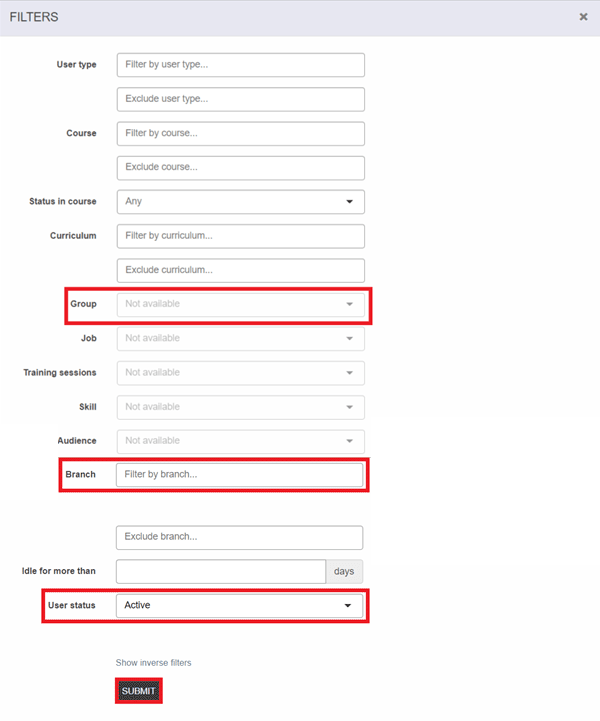 8. After using the filter, simply do the same as you would do in steps 4 and 5 in order to enrol your filtered user group.
How to unenroll multiple users
In order to unenrol multiple users from a course, you will need to follow the same steps as described under How to sign up multiple users.
But instead of using the Enrol to course under Mass Actions, simply click Un-enrol from course.
Here it is possible to use the filter function in order to choose a specific group of users to unenrol from a course.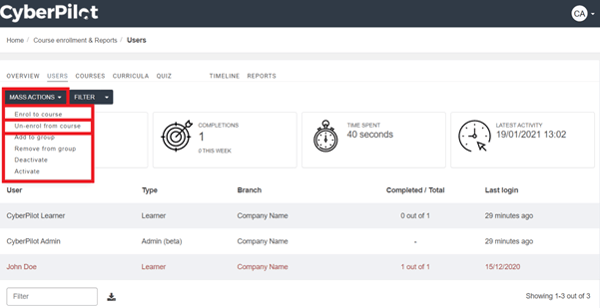 If your company has employees from more than one country, you should receive the Multi-language courses pack. In these courses your staff can choose which language they will receive the course material in.

If you are currently using a single language course pack and want to switch to a multi-language version, please contact us.