We make short e-learning courses, that work
Train your team in cybersecurity and GDPR compliance
Continuous training makes your colleagues your strongest defence against cyber-attacks and reduces the risk of data breaches.
Try our courses for free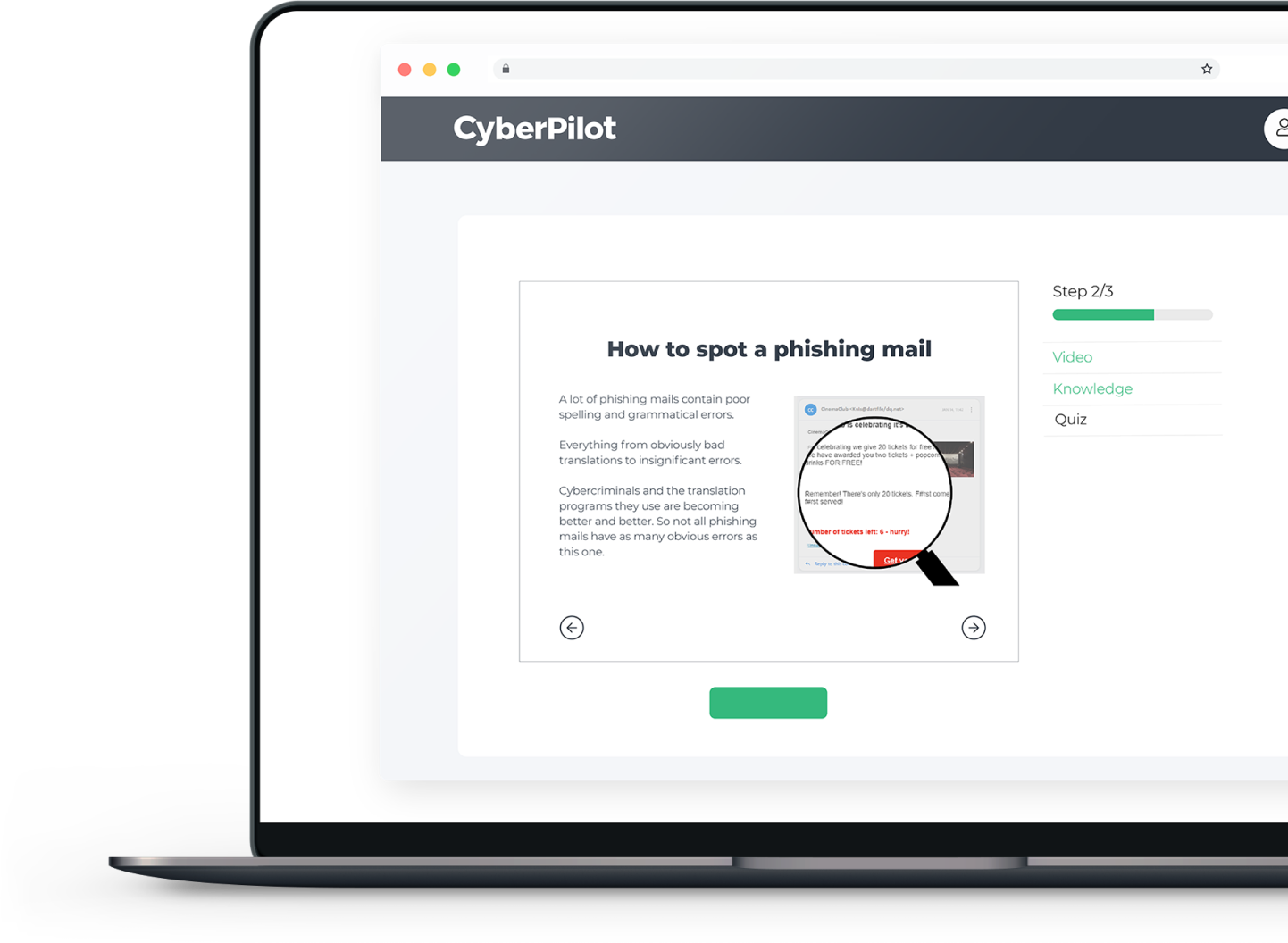 Why is awareness training important?
There are multiple reasons
9 out of 10 security breaches can be traced to human error.
Training your employees is a GDPR requirement.
Employee training is a requirement from many insurance companies.
Employee training is often a requirement from customers.
Awareness training ensures that data management and IT security become a natural part of your everyday routine.
We know what we are doing
More than 65,000 people receive our courses
Our courses about cyber security and the GDPR are intended for all employees. We create awareness about cyber security subjects in your organization. Your employees don't need to be experts in cyber security or the GDPR, but they must be aware in their everyday life so they can spot dangerous and unusual situations.
Our goal is to help you create a cyber security culture where all employees know how to handle personal data correctly and think twice before clicking on a suspicious link.
Try a free course here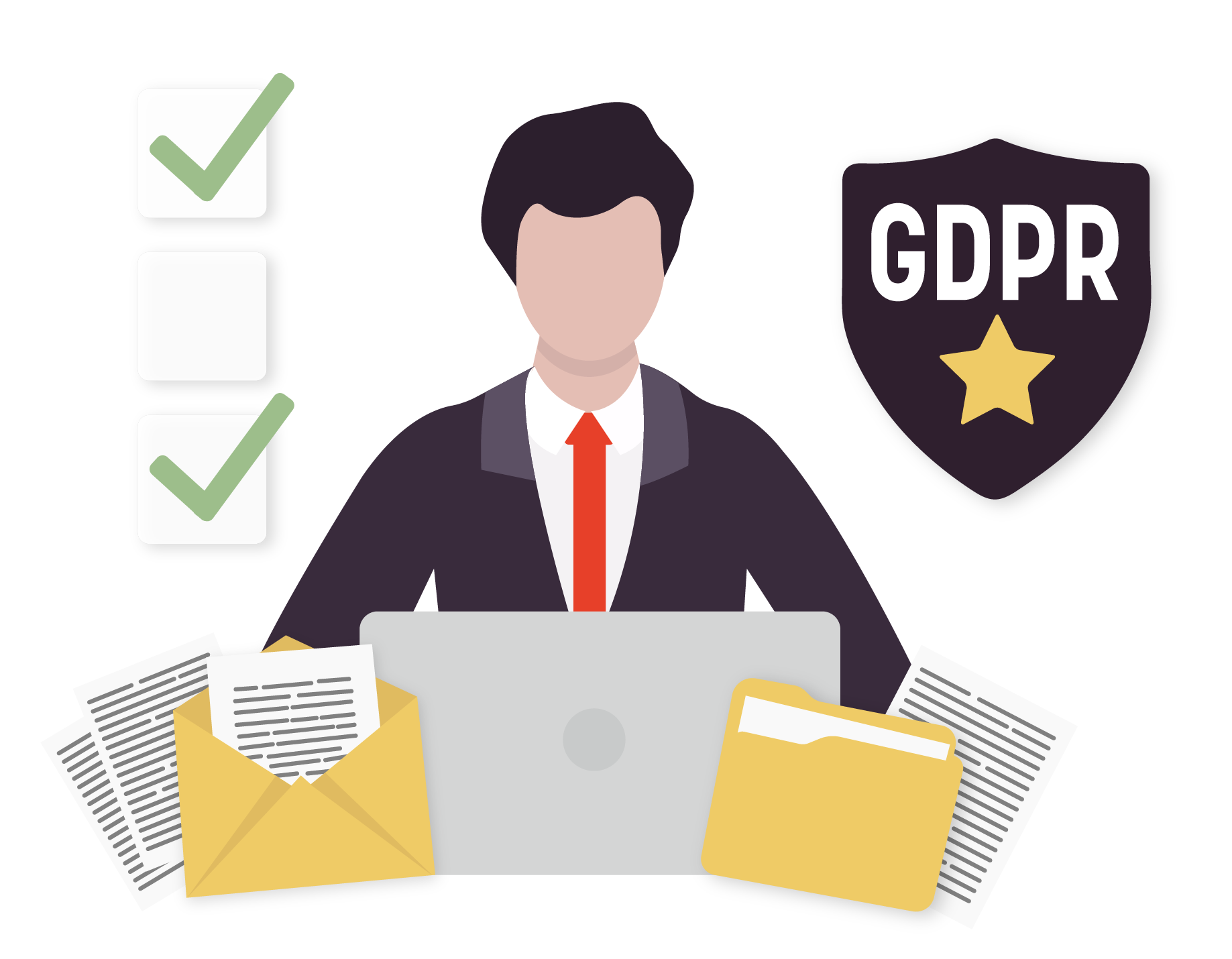 "... but our employees are busy and can't take time consuming courses regularly"
We hear that often, which is why our courses only take 5-7 minutes. The courses are spread out over the entire year. This means that you continuously give attention to the topics, which creates continuous learning. The format of short courses over a longer period is called microlearning. We always focus on the most important GDPR and IT security topics. We release new courses every two months, and therefore keep our topics up to date with new security threats and policy changes
97% of our customers renew their subscriptions
What do our customers say?
We can always talk about ourself, but why not hear from our customers?
We talked to some of our dear customers about how they work with cyber security and the GDPR plus how they use our training in their work.
I want to see what people have to say about CyberPilot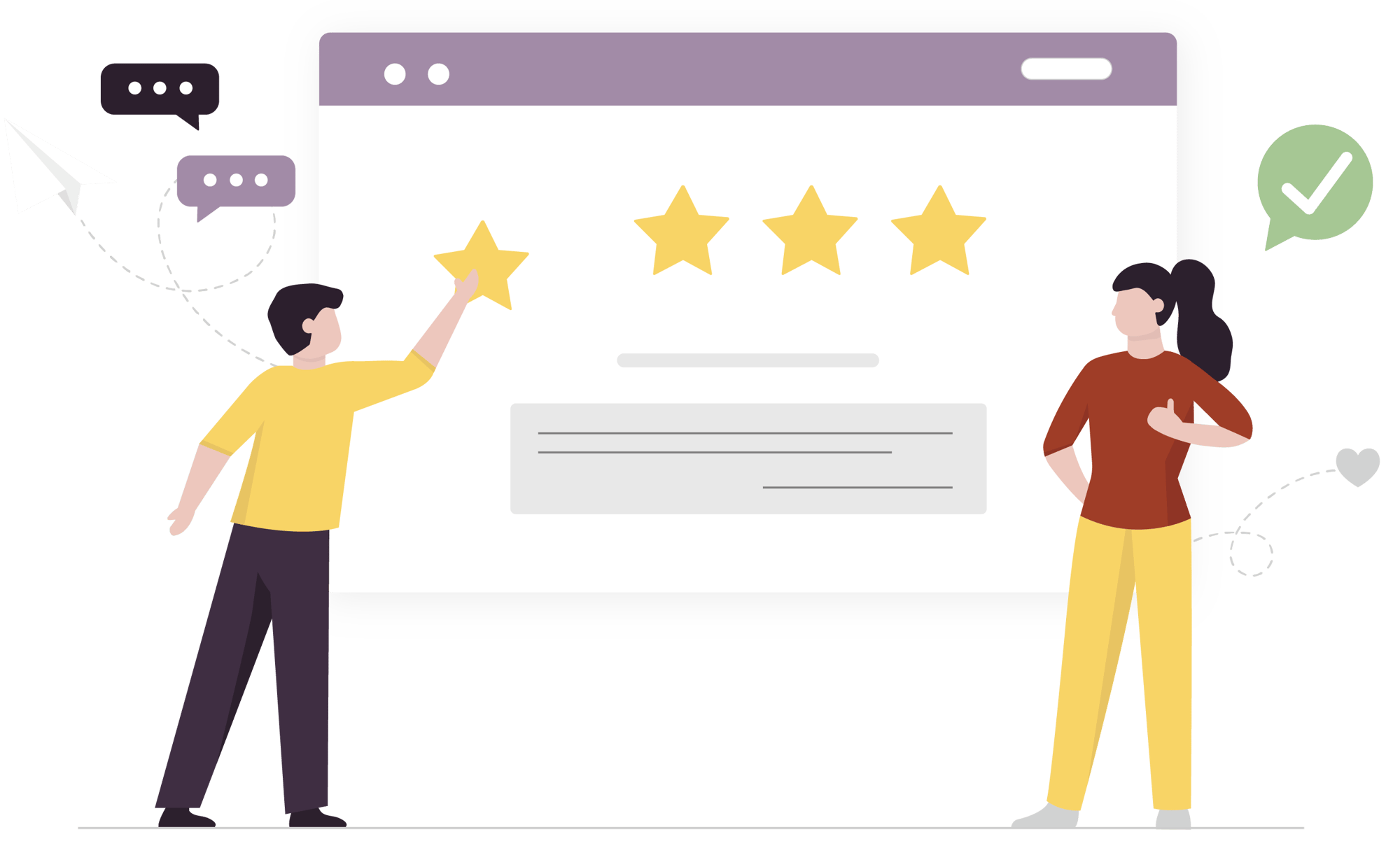 We succeed, when you succeed
Are you tired of being bounced around between 5-10 different people to get an answer to a simple question? With us, you'll be assigned a customer success manager whose sole purpose is to help you and your organization succeed with the training. Whether you need advice, have a technical question, or want to hear how you can use the training strategically, your customer success manager is ready to help. You're not limited to one meeting per quarter. You call, we answer. With us, you're not just buying a software solution. Our partnership means a lot to us, and we're here to offer help and support.
Book a meeting and find out how we can help you.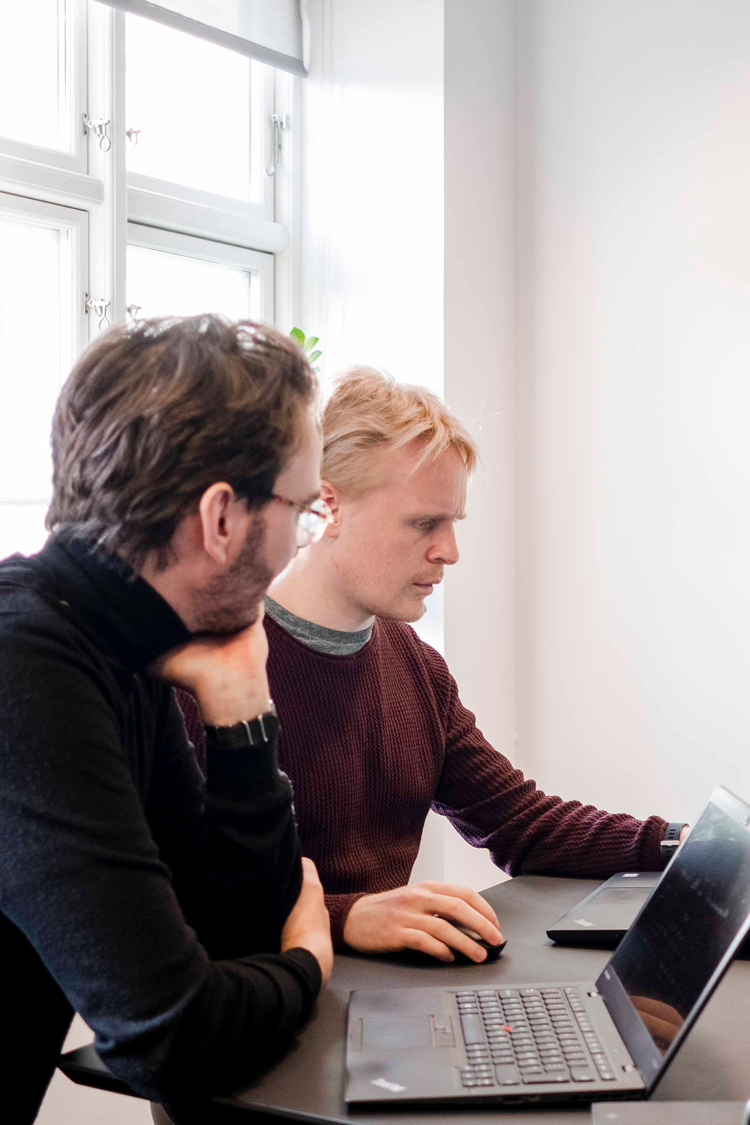 We come with knowledge and experience

+35
Courses
Right now, we have +35 courses. We are always updated on new cyber threats, so our courses can stay relevant. This also means that we publish a course every two months.

+500
Customers
We have helped more than 500 small and medium sized enterprises minimize their risk for data and security breaches while strengthening their cyber security cultures.

+16
Language
Today you can take our courses in 16 different languages, and we continue to add more. If you need a specific language different from what we offer, we will find a solution.
Get the courses in your prefered language
More than 18 languages available
With our courses you can provide awareness training courses in over 16 different languages. If you need a language different from what we offer, we will try find a solution. Just let us know.
See available languages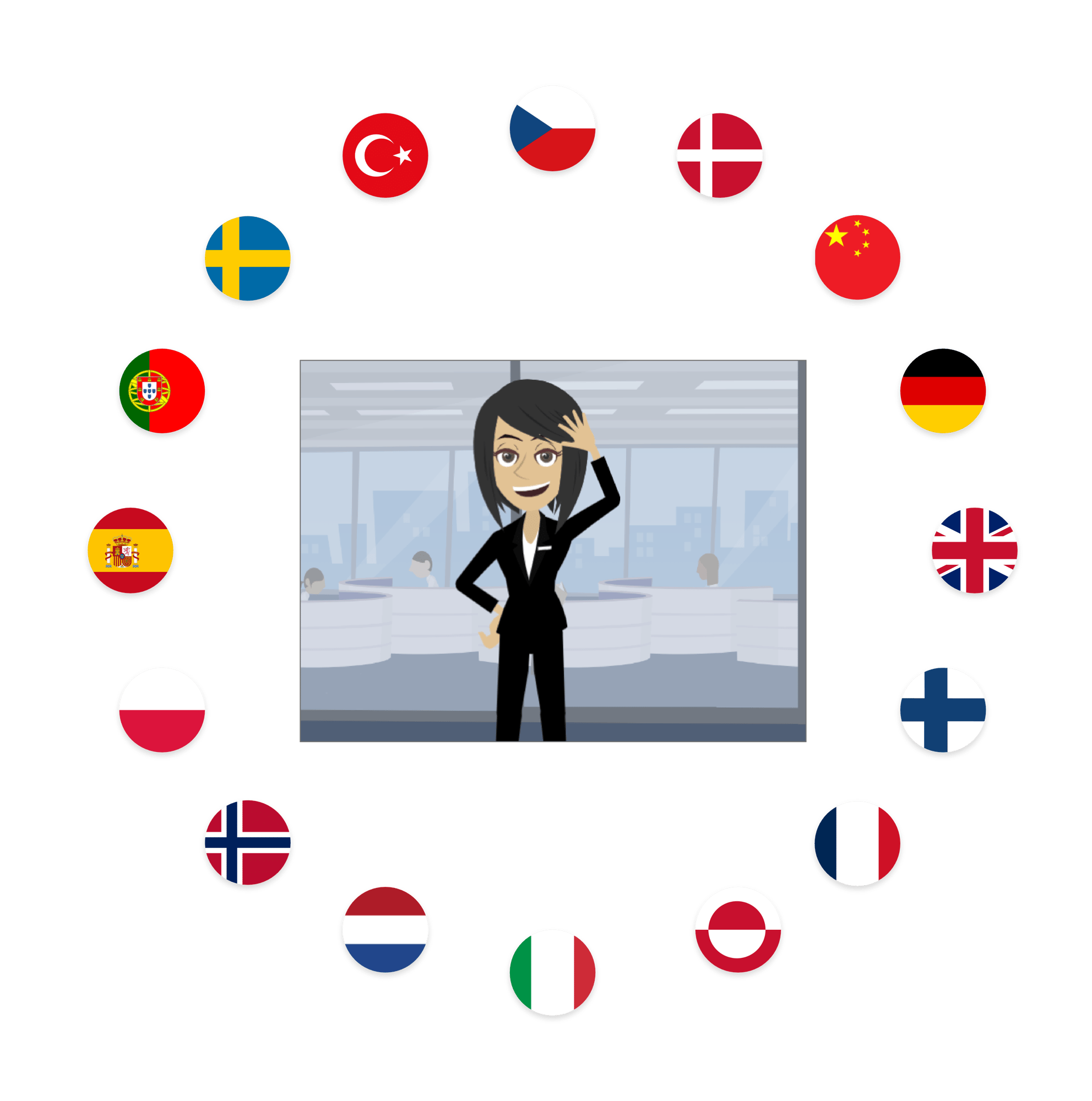 We mean it when we say that we are with you all the way
Onboarding
Your customer success manager helps with your onboarding, so you will start on the right foot. We adapt the training so it's a perfect fit for your specific situation.

Plan your training
Your customer success manager is always there to help you manage, schedule, adapt, and structure your training together with you.

Help and personal relationships
Your customer success manager is always ready to help. Creating a good relationship with you is important to us. We will therefore always check in and hear how the training is going.

What do you need?
Your customer success manager always wants to help you optimize so you get the most out of your training. Tell us what you want and, if it's fair, we will do everything in our power to make it happen.
Awareness training doesn't get easier than this
You receive digital courses lasting 5-7 minutes each.

The courses consist of videos with real life situations, slides and knowledge about the subjects. Moreover, you will find tips and a quiz at the end.

The courses will as a starting point be sent out every 2 months unless you want to be responsible for the planning and execution.

The courses are available for all. There are subtitles and a voice over. This means that people with hearing impairments and people with reading difficulties can participate.

If you want more courses, you can just pick and choose from our catalogue. We are also able to recommend specific courses and teaching plans.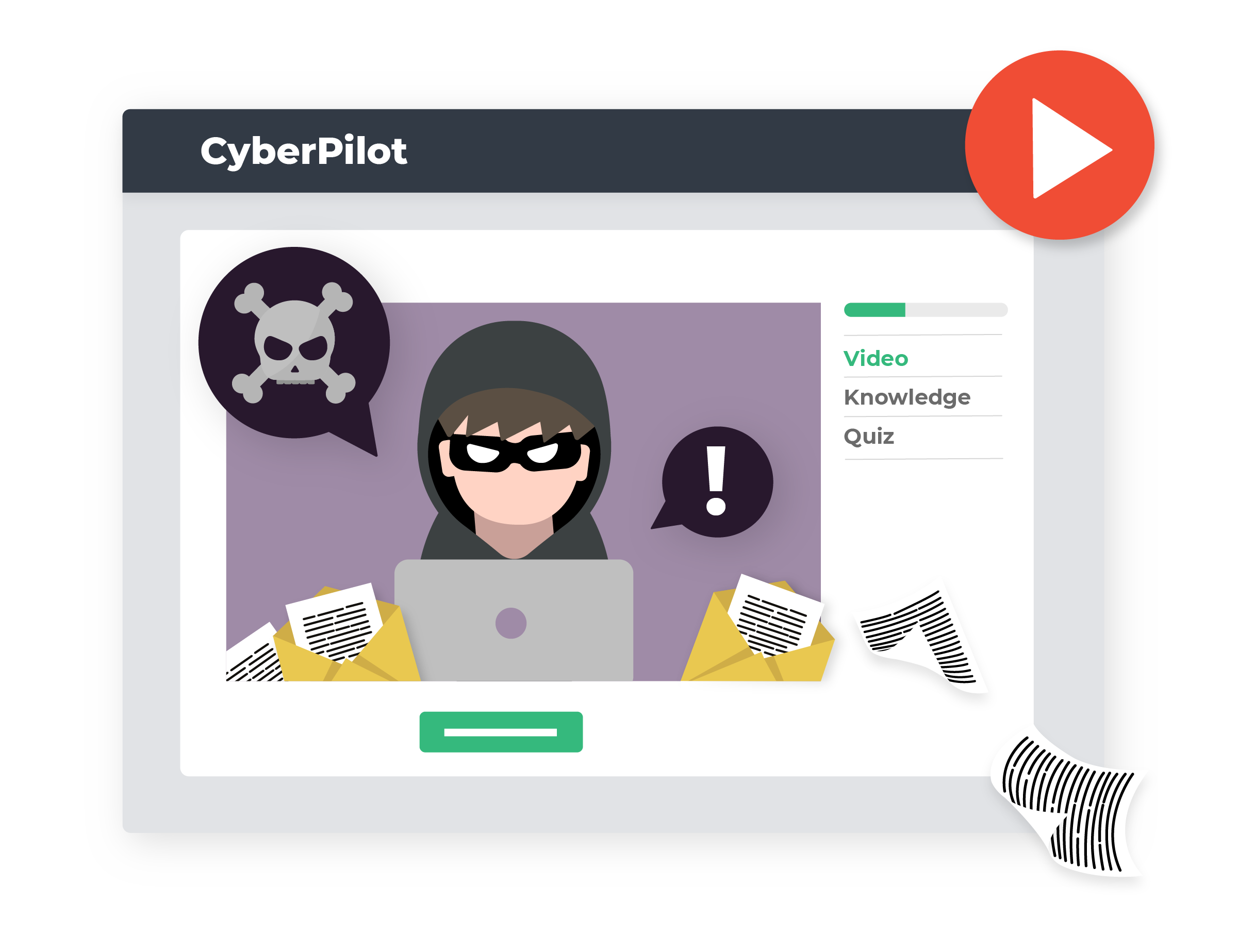 The courses will be available on our LMS platform (Learning management system).

If you have your own LMS platform, you can take the courses there, as long as you have SCORM packages (this is the standard on most LMS platforms, so hopefully you will also be able to use it).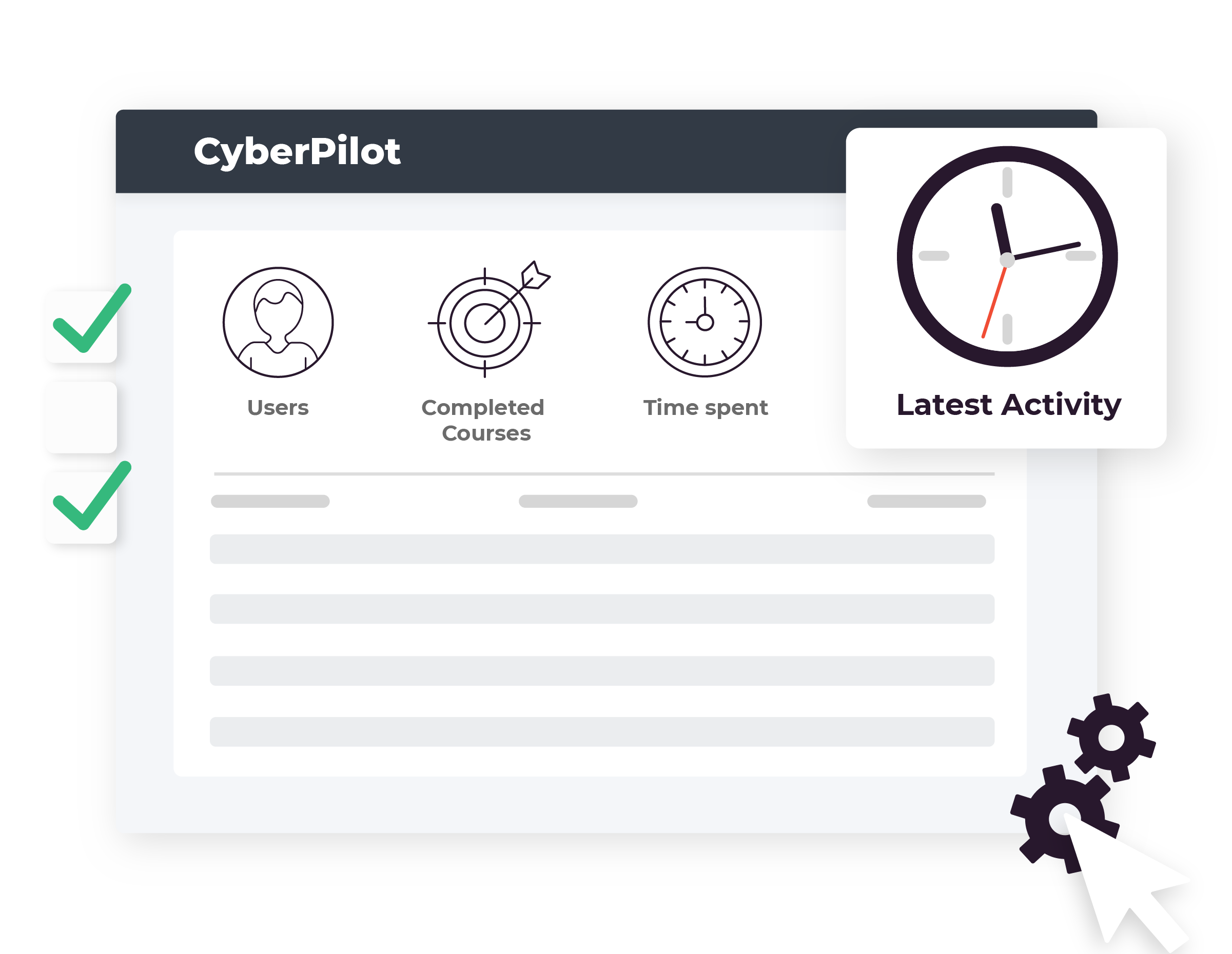 Access to +35 courses.

Multi-language courses: all courses are available in several languages.

Admin access with different functions like user

creation, course deployment, and the ability to create custom courses.

Possibility to add your own documents to the LMS platform that the employees should read (e.g., policies and guidelines).

Reports and documentation for each training. See who takes which courses, and how well they answer the questions.

AD Intergration makes it easy to log on with Office365.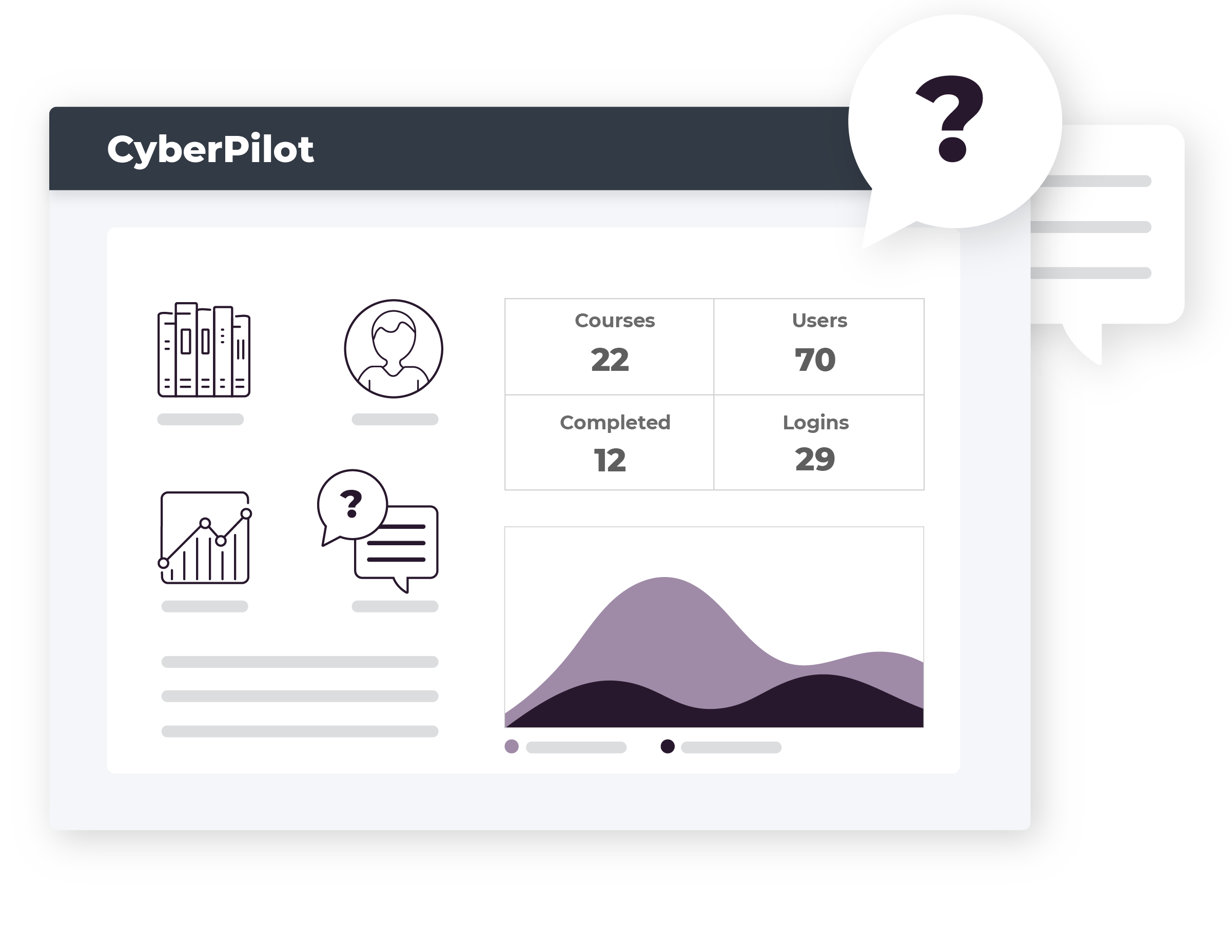 We don't have a Diamond Plan
This means that you don't need to pay extra to get more features. If you buy our services, you get access to everything.


You are in good company
The platform is easy to understand and accessible for all, no matter your skilllevel.

CyberPilot provides us IT security courses in a bright variety.

The employees are much more aware now, and know what to look for.
We are experiencing that users now share much more information on how they have uncovered and rejected phishing e-mails, with a reference to the 'set of reminders' that are presented in the CyberPilot courses.

The courses meet 100% of our expectations for the training
Jakob
Dansk Mode & Textil
It was great to see how our team responded to the initiative. We have made 'being the first to spot phishing e-mails' into a game.

The employees are telling us that they feel better equipped to see through the daily fraud attempts, that they are subjected to now that they know what to look for.
Are you curious?
Try 3 courses completely free
Instead of us doing all the talking about our courses, why not just try them yourself? You can be up and running within 2 minutes and have access to 3 of our courses completely free.
Yes please - I want to try the free courses