E-learning that is easy to understand
Train your team to create a strong cyber security culture and GDPR compliance
We believe that continuous training is the key to creating an aware team and a good cyber security culture.
Try it for free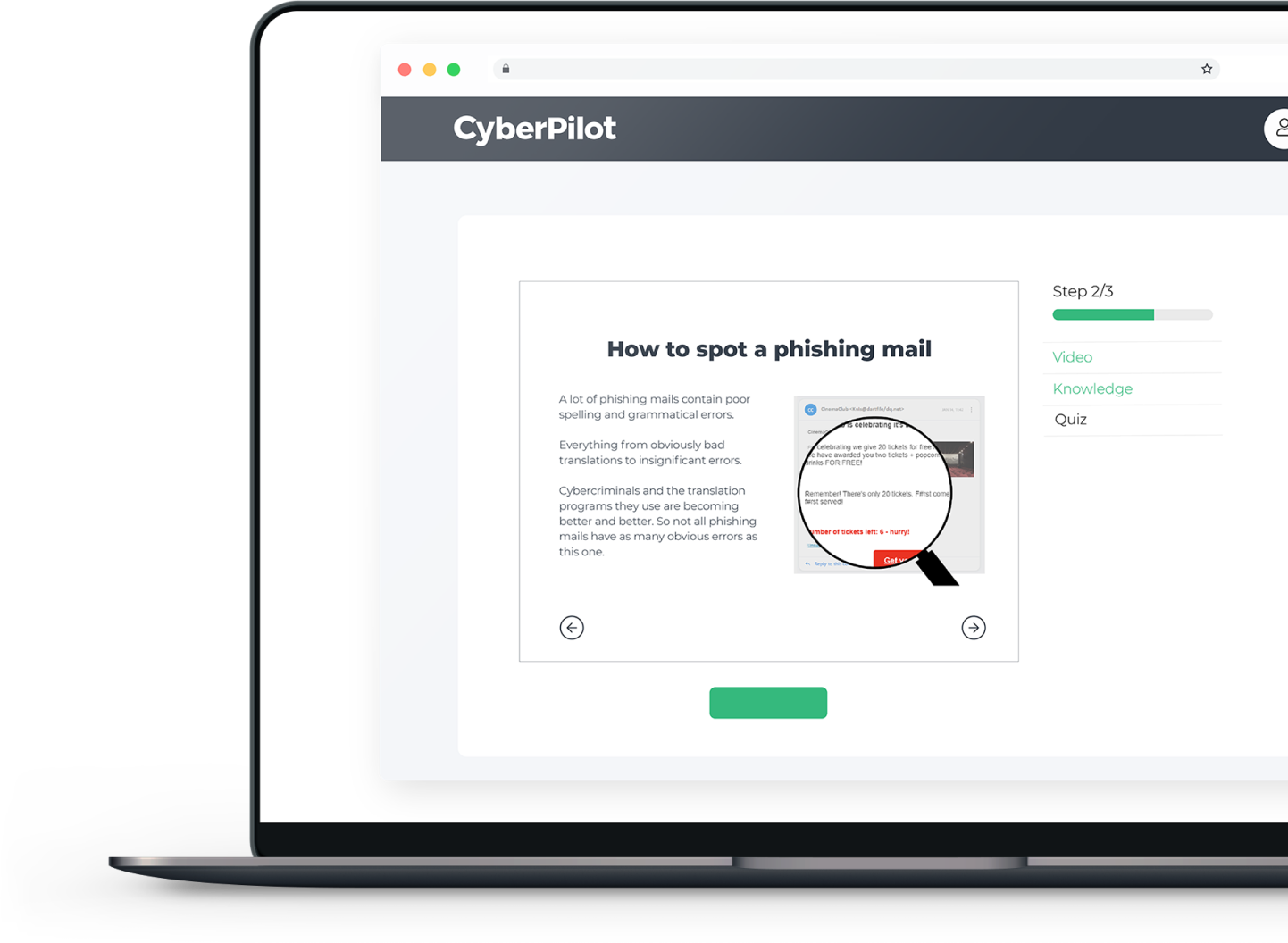 Why is Awareness Training important?
9 out of 10 security breaches can be traced to human error
With Awareness Training, you can create a change in culture
Awareness Training helps employees become more aware of their behavior and make fewer mistakes
The GDPR requires training employees in e.g. ISO27001, data processing agreements, etc.
Download our free E-book
To successfully create a culture of awareness, it's important to maintain it in the long run.

Chapters include:
How great communication can lead to a strong security culture

Information security threats and how to solve them

The importance of having concrete guidelines

Awareness above all

Measuring is key
Download now!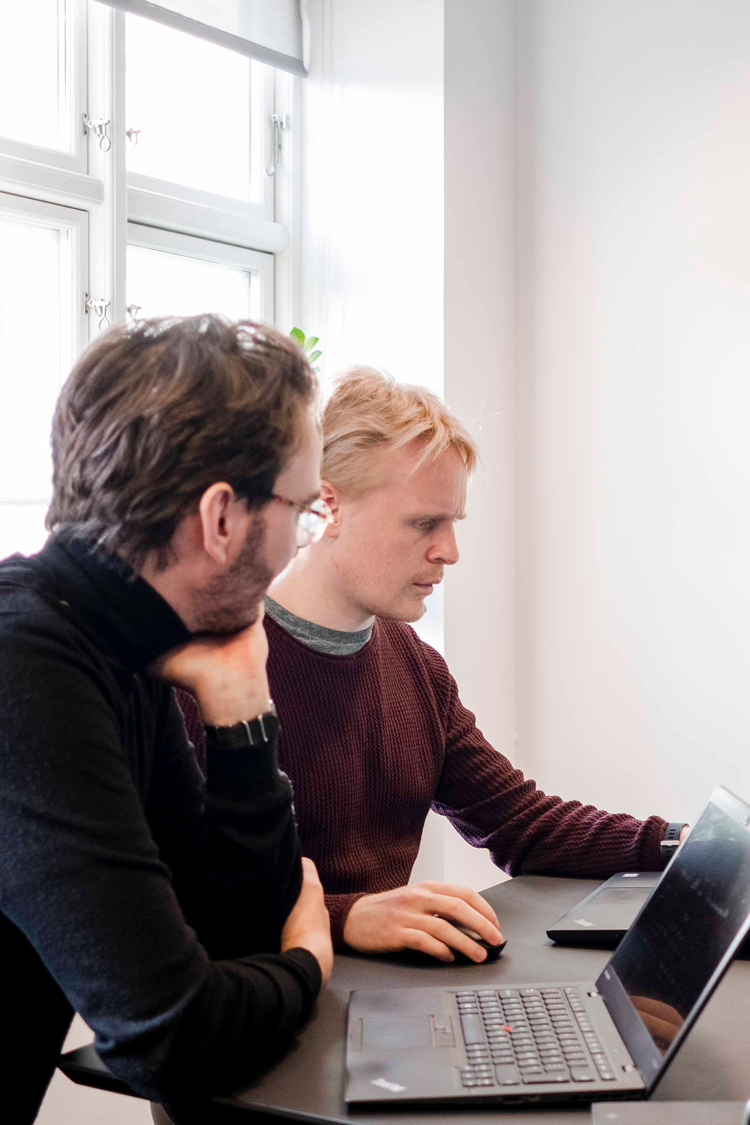 Plug-and-play Awareness Training

+300
Customers
We have helped more than 300 small and medium-sized companies to create a better safety culture through our awareness training.

+30
Courses
Our catalog counts more than 30 courses and more are being added all the time.
We regularly update the catalog so that it is razor sharp and matches the current threats and needs in the area.

+100000
Users
We have more than 100.000 active users enrolled in our Awareness Training, so you can be sure that it is easy to manage your team with our platform.
Training your team, made easy
We provide courses on a large range of subjects ranging from phishing to personal data.
On the platform, you get:
Access to +30 courses
New courses on current topics are added every 2 months
Support for multiple languages
Full reporting and documentation
Integration with Azure Active Directory for minimal administration
Do you already have an amazing E-learning platform? You can import our courses and run them in your own system.
Go to course catalogue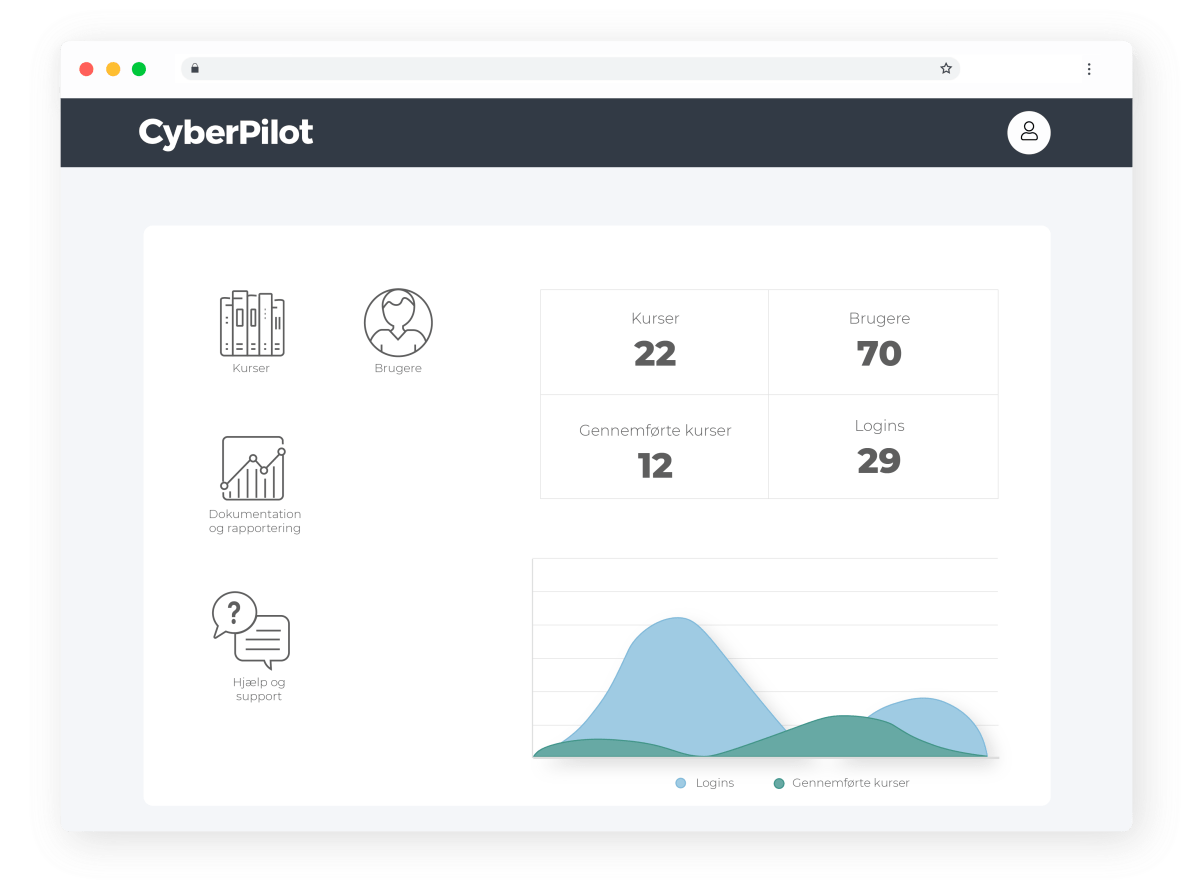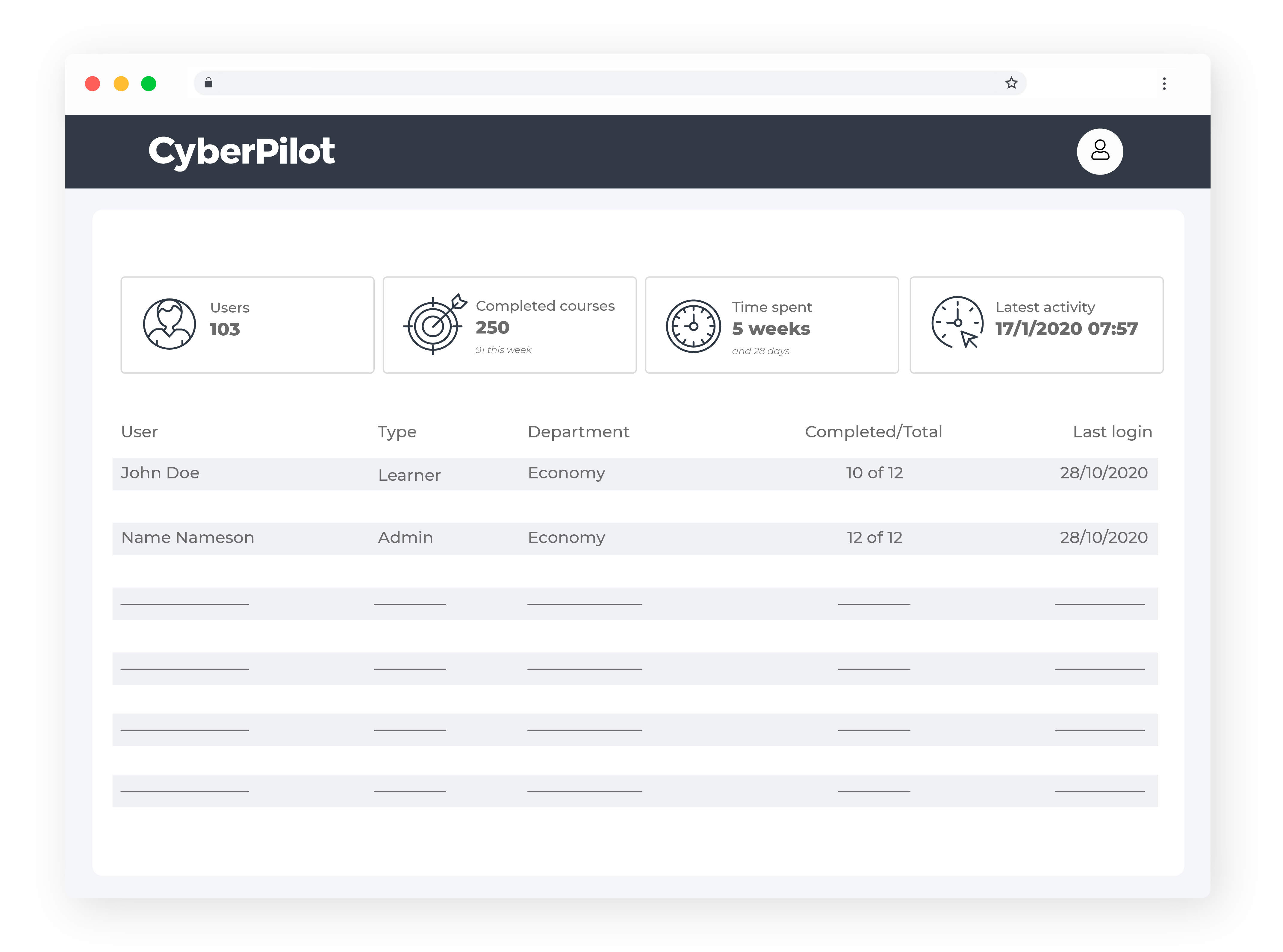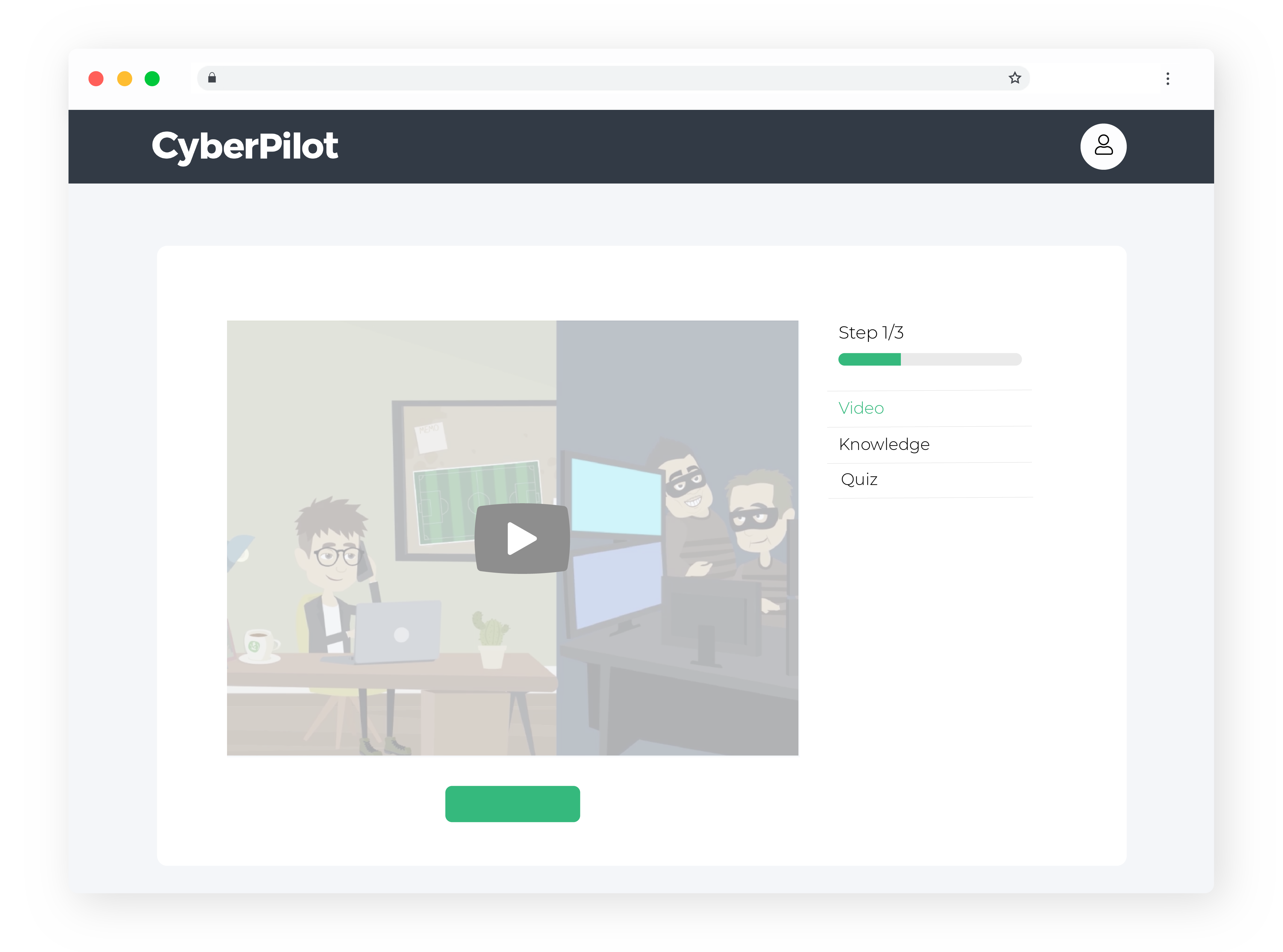 Follow the results live via our Security Platform
User-friendly management
With our platform, it is easy to manage accounts, add users, distribute courses, and send reminders. And if you need assistance, we are ready to help you.
The platform can also be integrated with your Active Directory.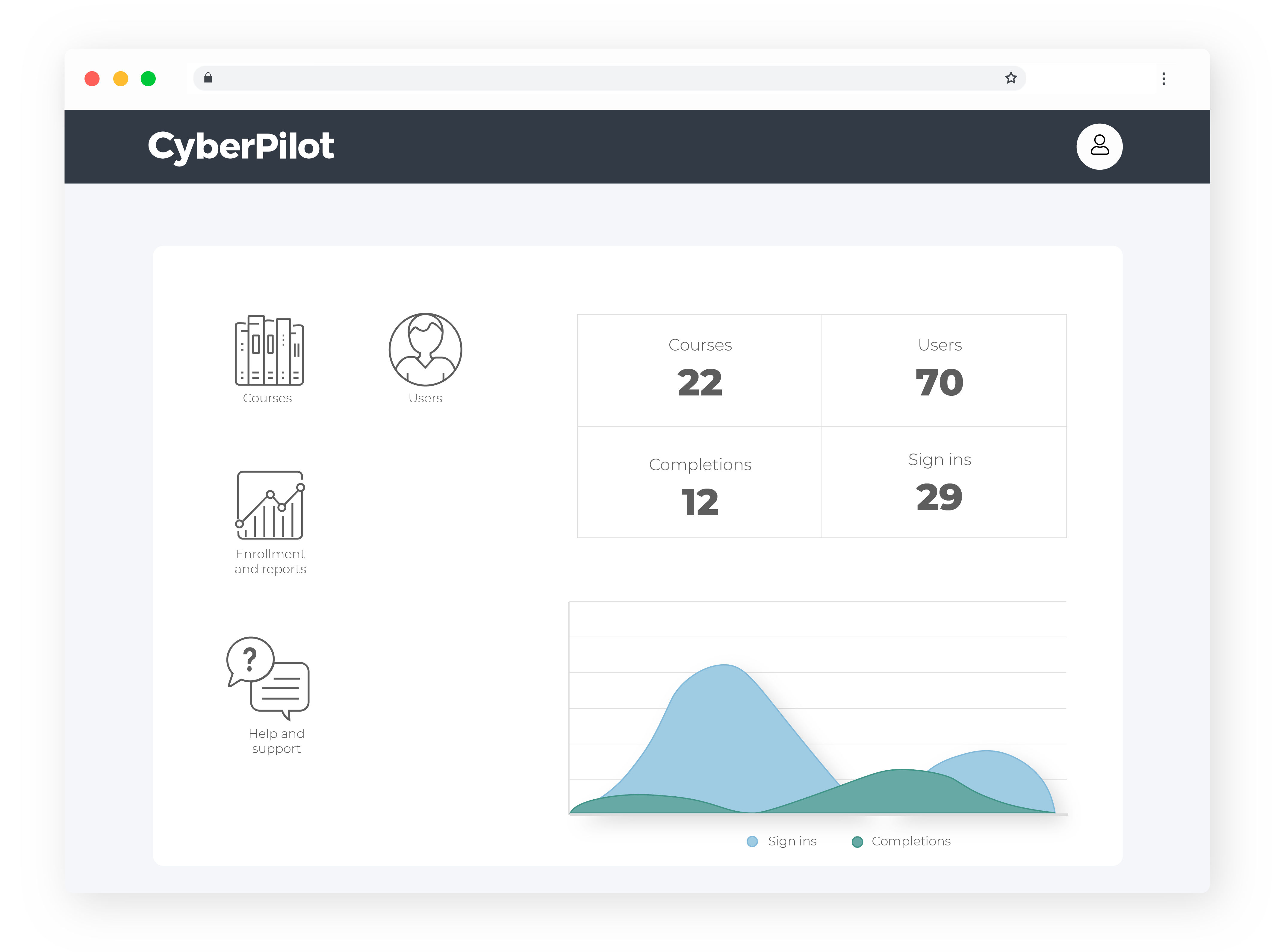 Follow your team's participation and results
On the platform you can easily collect documentation and reports regarding the users' participation and results. It is possible to analyse the reports on either a user, a department, or a general level.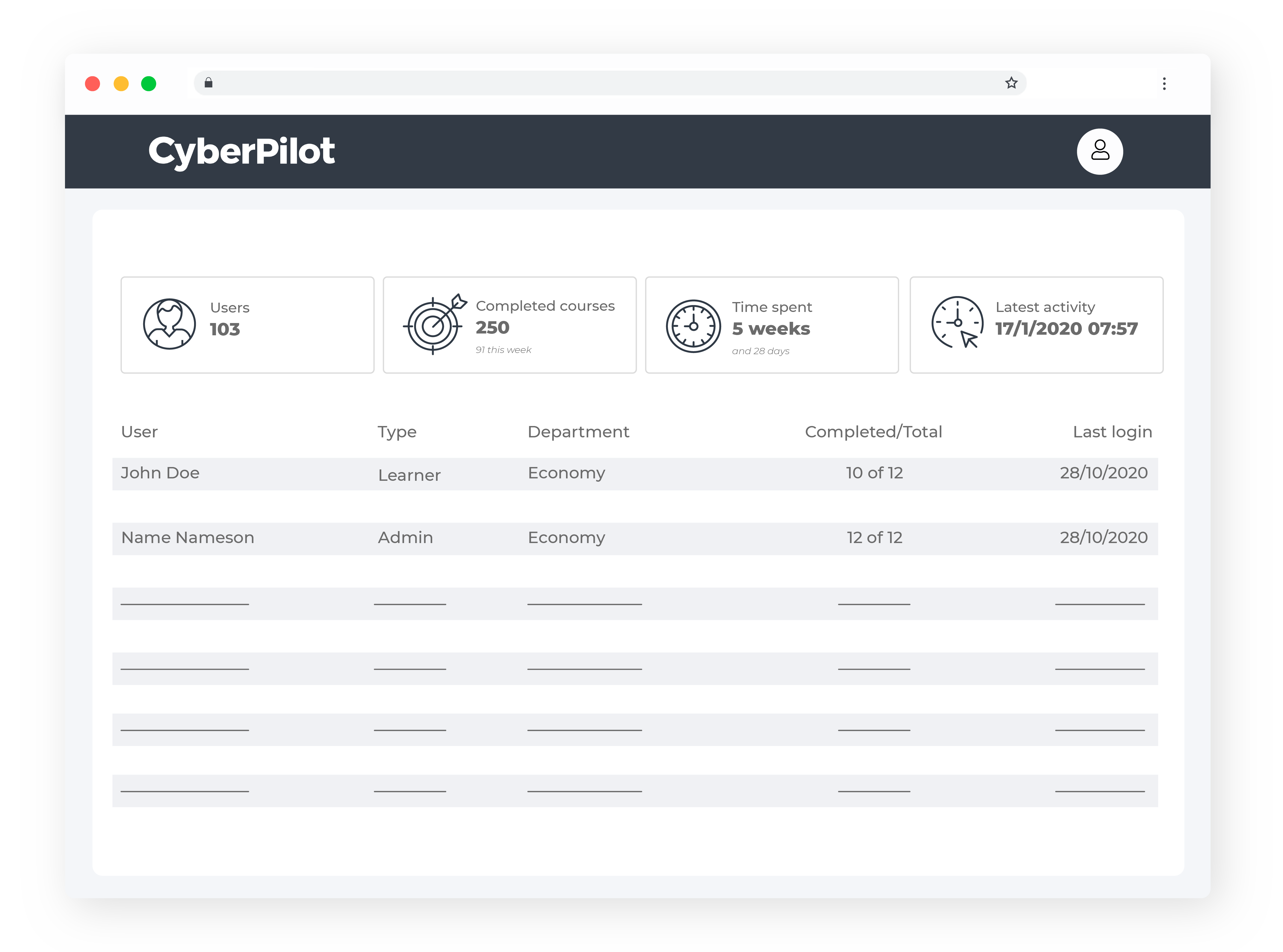 Customise the platform so it matches your organisation
On the platform, it is possible to customise and whitelable the platform with your own colours and logo. You can also add your own material and create your own courses.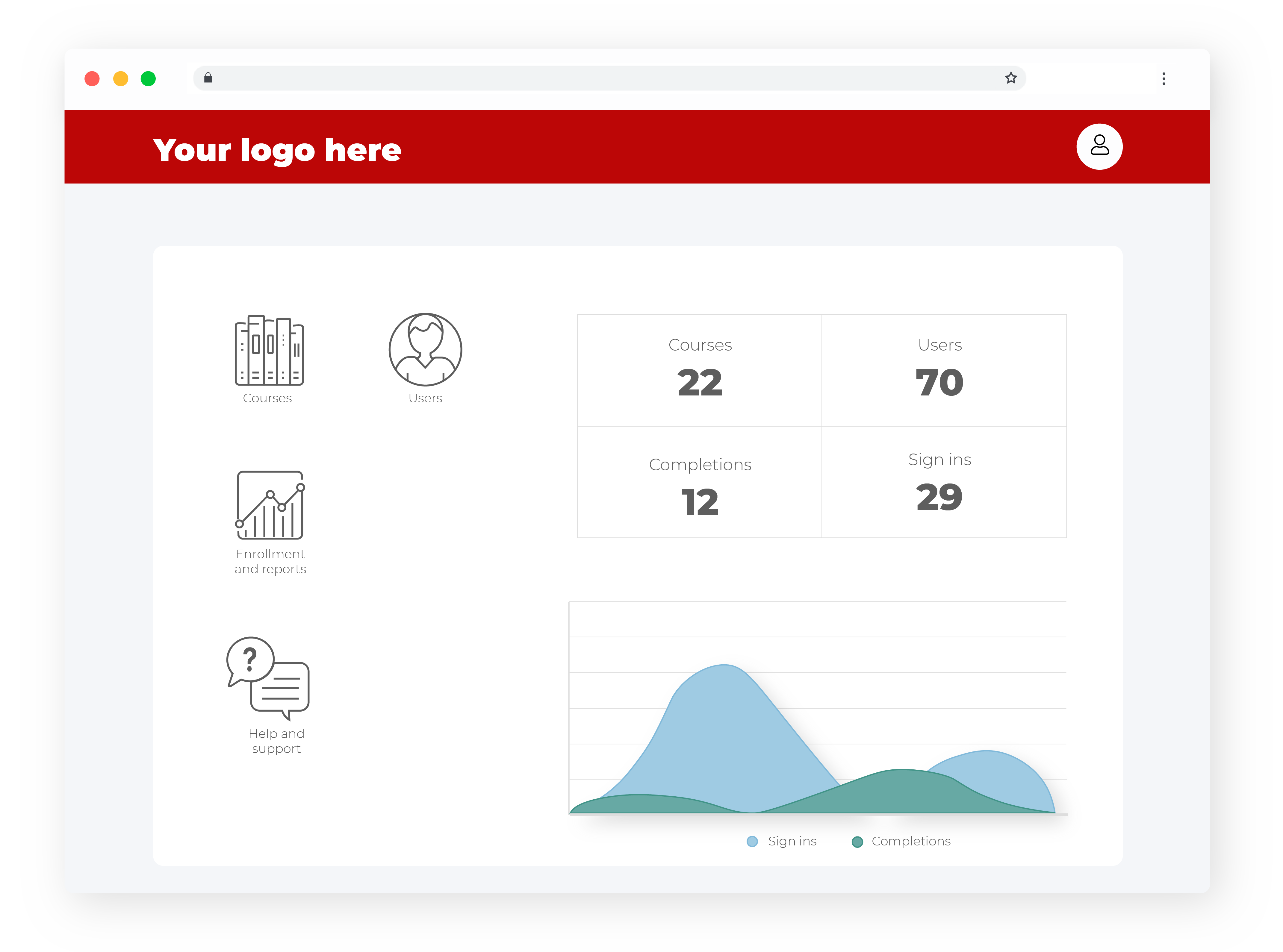 We help you every step of the way
Onboarding
We work together to set up the training that is appropriate for your needs. We make sure that you get started and that the training is a success from the beginning.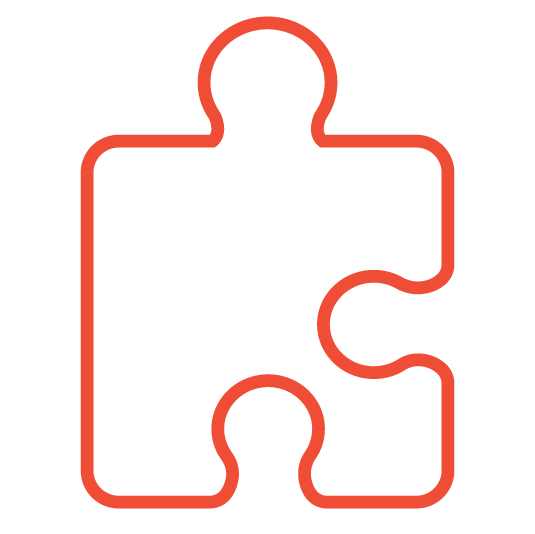 Plan the training
We help you structure your training in regard to courses, extent and frequency.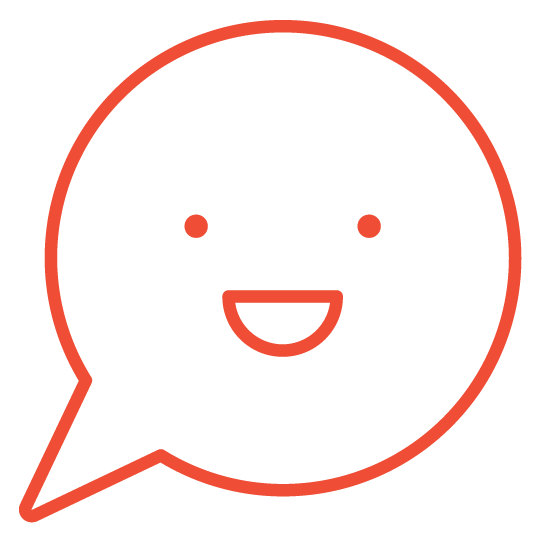 Help and guidance
We continuously offer help and guidance on how you can get the most out of the training.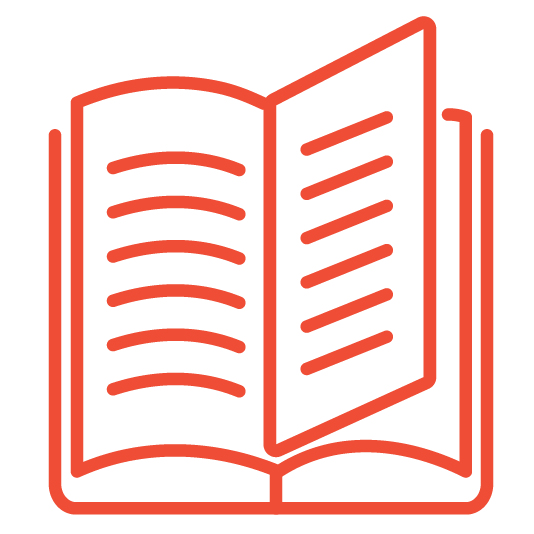 Help Center: CyberPedia
You get access to our CyberPedia. And you are a always welcome to contact us.
14 days Free Trial
14 days of free awareness training, on us
With a free trial you get:
14 days of access to our e-learning platform

Several courses on cybersecurity and the GDPR

Unlimited number of users

Reports on training results
Try it for free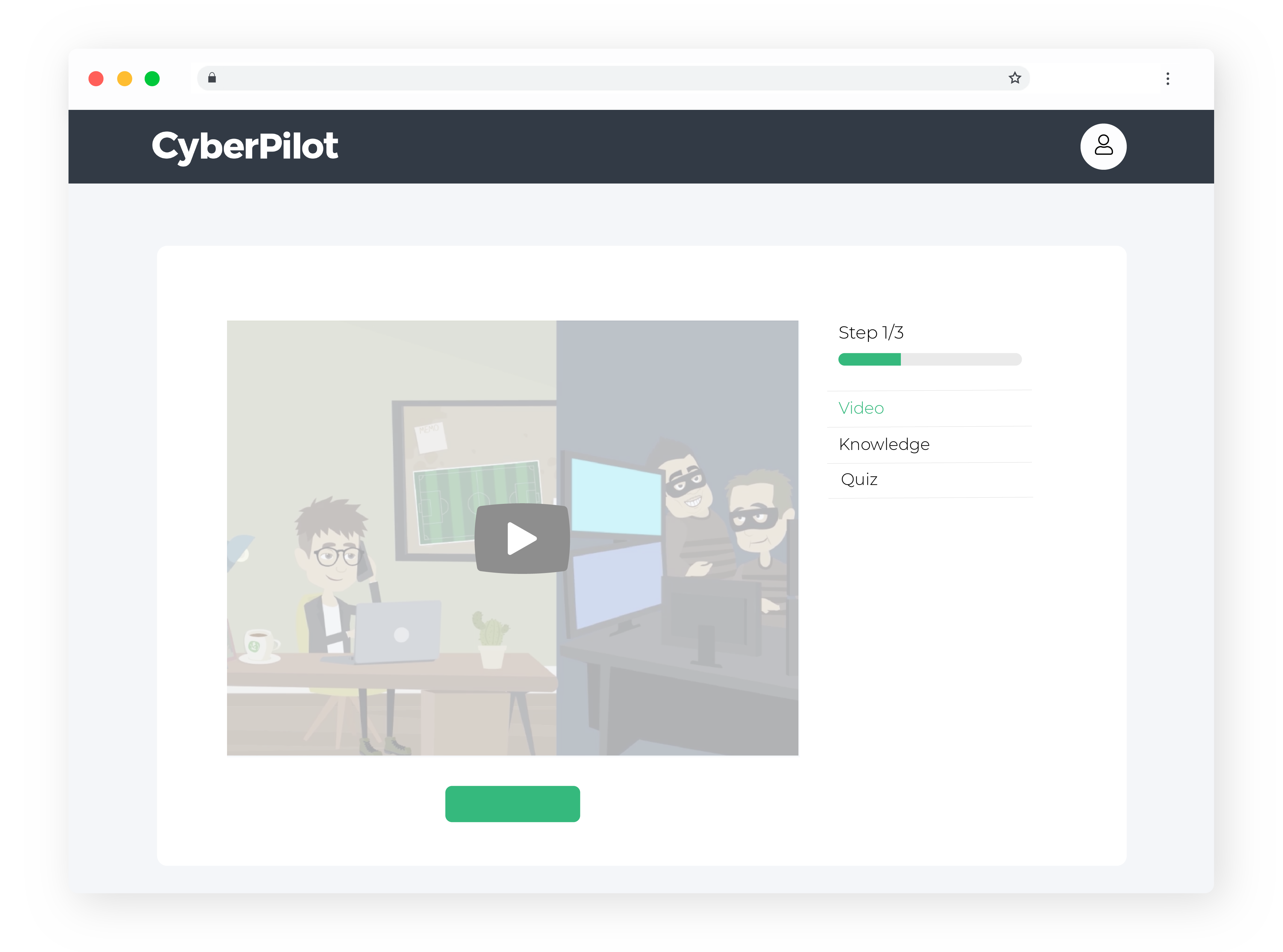 Don't trust us,
trust our customers
I am very satisfied with the entire concept of some of the small exercises that aim to increase employees' awareness of safety. It is not a large or difficult challenge to begin with, in fact you have the possibility to dose it little by little, thus it won't be forgotten.
Jørn
Aarhus Business College
We use CyberPilot as an external sparring partner for cyber security and awareness training. We have always received constructive and qualified help.
Jakob
Dansk Mode & Textil
I was surprised when a couple of employees, who were shortly into the course, came down to the IT-department suggesting that we use two factor authentication more extensively in the company. Previously, it has always been a struggle to even make them change their passwords! In general, I feel that the employees no longer just think cyber security is a nuisance. They do understand the importance of it.